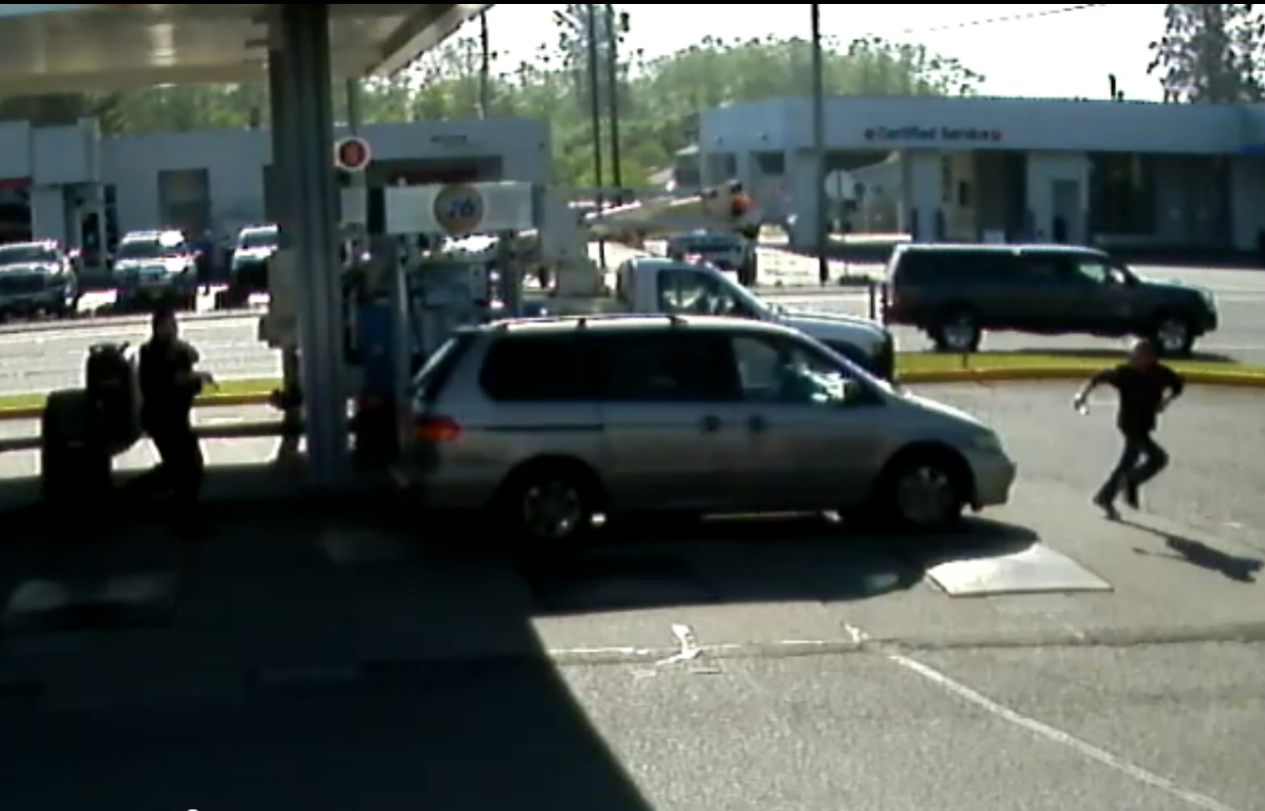 Super User

Category: Press Updates

Read Time: 3 mins

Hits: 2496
The Hoquiam Police Department says that this morning (05/15/23) at about 8:43 a.m. officers were dispatched to a report of a Honda Odyssey min-van containing two young children being stolen from a residence in the 2700 block of Pacific Avenue. A detective immediately responded to the scene and officers began checking the area for the vehicle. It was learned the mother had stopped at a friend's house to drop some paperwork off. Both the children were sleeping, and she did not want to wake them, so she left the car running with the air conditioning on. While she was inside her friend's house, a person not known to her, got into the van and drove away.
A local Facebook page, Grays Harbor Scanner (YUP THAT'S US), quickly posted the information on their site. Two alert citizens saw the van parked at the gas pumps at the Sunshine Deli convenience store on Boone Street in south Aberdeen. They saw there were two young children in the van and immediately called 911.

In less than one minute after the call to 911, Cosmopolis Police Chief Heath Layman was on-scene. The suspect was standing near the van and ran. Chief Layman stayed with the van and checked the welfare of the children, who were unharmed. Detective Sergeant Gary Sexton of the Aberdeen Police Department arrived a few seconds later and observed the suspect and pursued him on foot. The suspect ran back towards the van but gave up as Sgt. Sexton caught up to him. He was taken into custody by Sgt. Sexton with the assistance of APD Commander Timmons and Chief Layman. The suspect, a 34-year-old transient, is currently being held at the Hoquiam City Jail and charges of Kidnapping and Theft of a Motor Vehicle will be forwarded to the Grays Harbor County Prosecutor. The facts and circumstances surrounding this incident are still under further investigation.

While this incident could have had a very tragic outcome, The community, from our 911 dispatchers, social media, and alert citizens, to multiple law enforcement agencies, all came together for a quick and happy resolution.