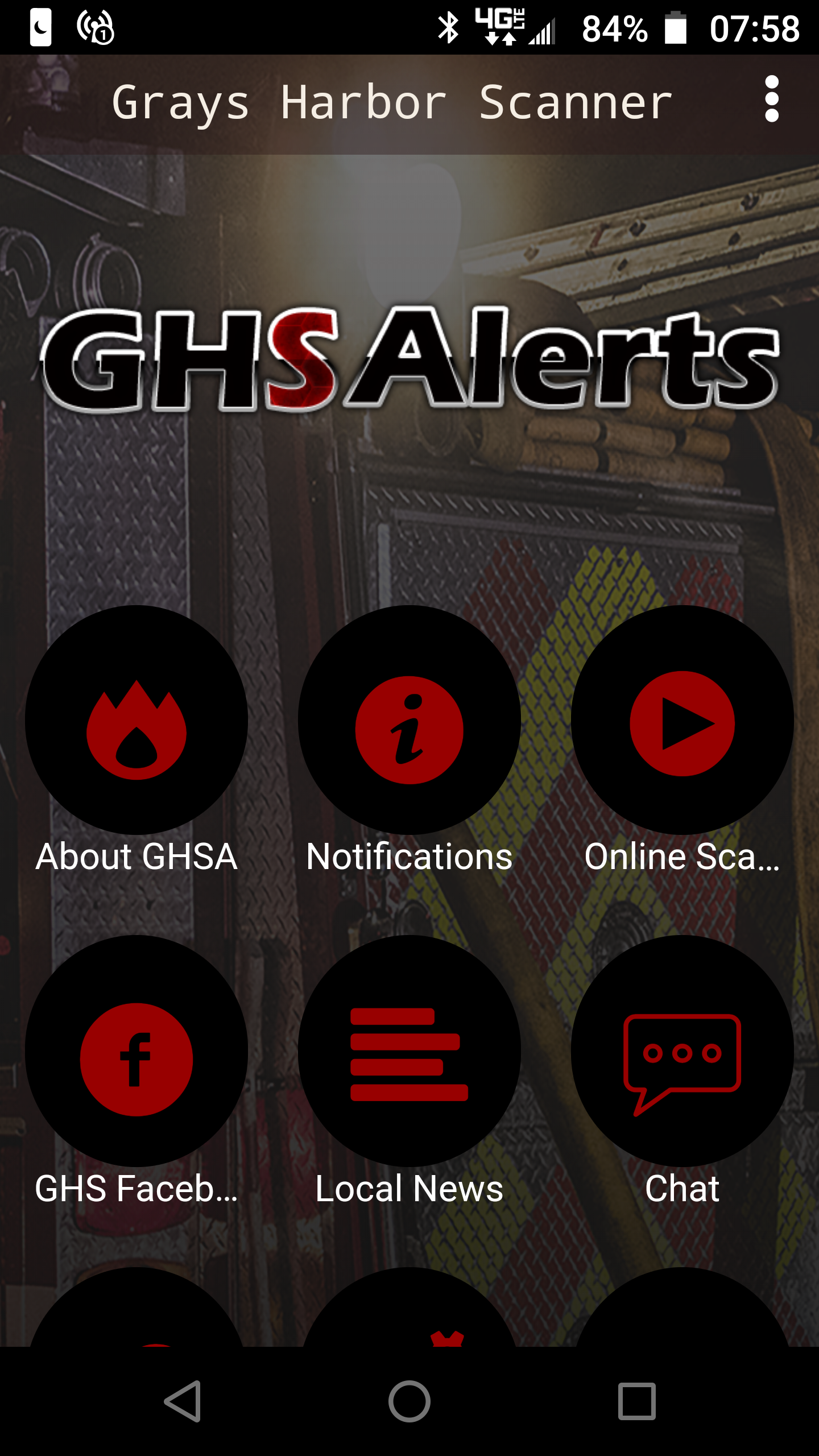 Stop scrolling through Facebook and groups that have drawn outposts to find an emergency alert post about traffic up ahead, or why all the police are driving down your road with lights on .... Welcome to Grays Harbor Scanner Alerts.  Grays Harbor Scanners emergency alerts app.  

Too often do we hear comments saying "I wish I knew about that traffic accident blocking the highway or I could have gone another route".  Or how about the one recently where GHS posted a vehicle vs deer accident just west of Montesano where the deer was still in the middle of the highway.  3 other vehicles hit it causing significant damage to their cars.  

Grays Harbor Scanner Alerts App and service has 2 service levels.  The free portions of the app allow users to access our online scanner feeds through their cell phones through our private servers (not Broadcastify).  There is quick access to our Facebook page, Local news pages and more.  

The monthly supporter/subscriber portion for $4.99 a month provides a quick access to emergency alerts our staff sends out.  Much like may apps out there when we send out a push notification it shows up on your lock screen, as well as your notification bar after making a notification sound.
The Grays Harbor Scanner team has been providing the area of Grays Harbor County and surrounding communities with accurate and timely information that not only the people have enjoyed but even police and fire agencies.  Its why we have such a great relationship with them.  The GHSAlerts App takes getting people emergency information to a better level that quick and fast and safer.  No more worrying about if you are going to get that information because it is only posted on Facebook.  Now you will get an alert on your phone. 
The APP is available on both Itunes and Google Play under Grays Harbor Scanner or GHScanner.  
So a big question that is going to come up with this new service is, what is that going to do for me and Facebook?  Well we do not plan on any changes to what we do on Facebook.  And in fact we are going to undo some of the changes we made when we went with the Facebook Supporter Program (just some).  However our priority for major alerts "will" be to our GHSAlerts App notifications.  It is that safety information that we want to get out to those traveling quicker and safer. 
Alerts that will go out on GHSAlerts APP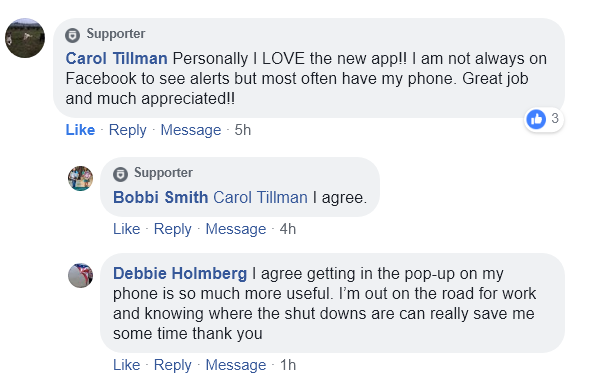 Blocking traffic accidents, injury traffic accidents, blocking traffic hazards
Structure fires, Hazmat calls, CPR in Progress Calls and rescues
Major assaults (stabbing, shooting etc...), robberies, and other major police activities
Surf rescues, water rescues, search and rescue calls
Major road closures. 
One of the cool things that we can and will be doing is with road closures and ongoing incidents is setting up where even if you had gotten an alert as you approach it you will get a reminder alert ie - Powell Road 200 block road closure.
Selecting Zones
Users do have the option of not getting alerts from all over the county they can actually choose to only receive areas to what we call notification zones (Nzones).  Nzones are something that our staff has to program up when you request a change but it is easy to do with an inapp form.  Users can select to receive all zones, Central, North, South and east.  When our staff sends out alerts they will always send to all zones, and then the zone that the incident is in.  This way if you live in Ocean Shores for example and have no desire to know what is going on in Montesano, then there you go.  However, keep in mind that if you are traveling through Montesano in that example and have not changed, or allowed enough time for staff to make the change you will not get traffic or alert notifications for that area. 
Just like our Facebook supporter program, we do not expect this to be for everyone but it sure is a lot safer and with a program like Grays Harbor Scanner where would we be if we didn't promote safety first.