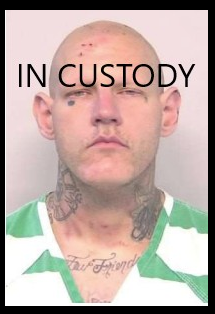 Super User

Category: Press Updates

Read Time: 1 min

Hits: 2724
Grays Harbor County Sheriff's Office says that the second suspect in the shooting of a Moclips man on March 13th, 2023 Rufus A Phelps IV 06-02-90 the son of Rufus A Phelps III who was taken into custody yesterday March 15th, is now in custody as well with additional charges to be possibly filed.
On 03-16-23 Rufus A Phelps IV 06-02-90 was located and taken into custody without incident. A witness recognized Phelps in a public setting and contacted law enforcement officials. Law enforcement responded and took Phelps into custody. There are no more suspects identified at this point in the investigation. Detectives were able to locate what they believe is the firearm used in the murder.
During the murder investigation, an unrelated victim came forward and advised she was raped by Rufus A Phelps IV on 03-11-23. Detectives are still investigating this crime and at this point have developed probable cause for this additional charge. Phelps IV will be booked into the Grays Harbor County Jail as an accomplice to Murder 1st, Assault 2nd and Unlawful Possession of Firearm. The rape charge will be submitted to the Grays Harbor County Prosecutor when the investigation is completed.

We are very pleased to have both dangerous suspects in custody so quickly. The Grays Harbor Sheriff's Office Detectives and Deputies have worked around the clock on this investigation. We appreciate the assistance from the citizen who alerted us to Phelps. We also appreciate the assistance we received from numerous law enforcement agencies. Large investigations like this cannot be completed without teamwork from all law enforcement.