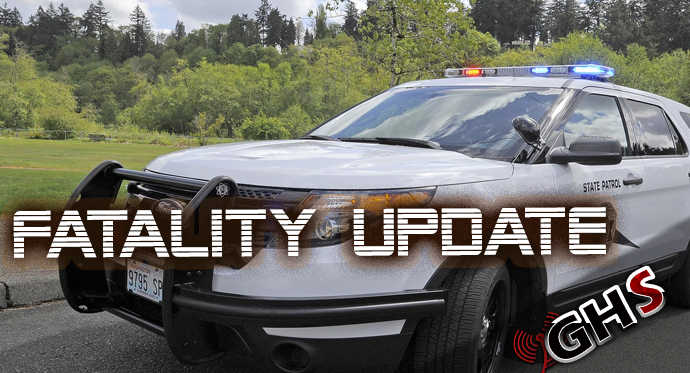 As first reported on GHScanner's Facebook Page as an incident alert – the Washington State Patrol has confirmed that a 47-year-old Falls City, Oregon Woman was killed in this 3 vehicle collision and another Lifeflighted to Harbor view for severe injuries.
According to the Washington State Patrol, the collision occurred on September 2nd, 2023 at 4:17 PM on State Route 109 at State Route 115 also known as Hogans Corner near Ocean Shores.

They say that a 2006 black Nissan Xterra driven by a 46-year-old Aberdeen woman was in the center turn lane on State Route 109 (northbound) to turn onto State Route 115. As she made the turn onto 115, she struck a 2001 Harley-Davidson with 2 riders. The motorcycle then struck a 3rd involved vehicle, a 2022 Cehvorlet Silverado, ejecting both riders on the motorcycle.
According to radio traffic from GHScanner feeds, one rider had landed in the roadway, with the other in a nearby ditch. Bystanders and citizens quickly acted, with one starting CPR on the 47-year-old Falls City Oregon woman, and others tending to a 46-year-old Falls City Oregon man. It was said there was a tourniquet applied to a severely, possibly amputated, leg.

The Oregon man was Lifeflighted to Harborview in Seattle for his injuries.
No injuries were reported for the driver of the Xterra nor a passenger in that vehicle, or in the Silverado.

The cause of the collision in still said to be under investigation, along with any charges pending.