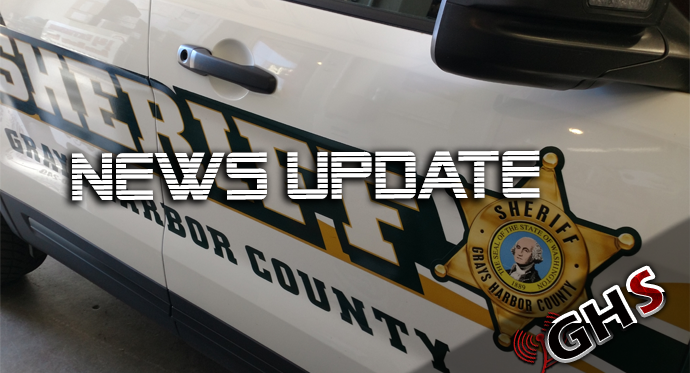 The Grays Harbor County Sheriffs Department responded to a call about a suicidal person in the 1300 block of Ocean Beach RD outside of Hoquiam yesterday after 9-1-1 dispatch received a call from a male caller advising he needed police at the location because a male subject had shot himself and was deceased., Monday, August 28th 2023.
The Grays Harbor Sheriff's Office was assisted in this incident by Washington State Patrol, the Aberdeen Police Department, the Hoquiam Police Department, the Montesano Police Department, and the Washington State Department of Fish and Wildlife.The Sheriffs Department said that while in route to the call, dispatch received another call from the location from a female caller. The female caller advised that a male subject at the location was suicidal and needed help. The female advised dispatch that the male subject had guns and was in a travel trailer on the back portion of the property.

Shortly after deputies arrived at the scene and attempted to speak with the male subject at the location, he fired two gun shots inside the trailer. Deputies were able to contact all the occupants of the main house and quickly escort them to safety.

Shortly after removing the occupants from the main residence, the male subject fired a round at the deputies, striking one of their police vehicles. The deputies were capable of retreating from the location and began communicating with the subject by phone.

The Aberdeen Crisis Response Unit was called to the scene to assist. Deputies continued to communicate with the subject by phone until communication abruptly stopped. A drone from the Hoquiam Police Department was used to conduct surveillance on the location, while the Crisis Response Unit was able to approach the travel trailer in an armored vehicle.

The male subject was later found deceased from an apparent self inflicted gunshot wound.

.