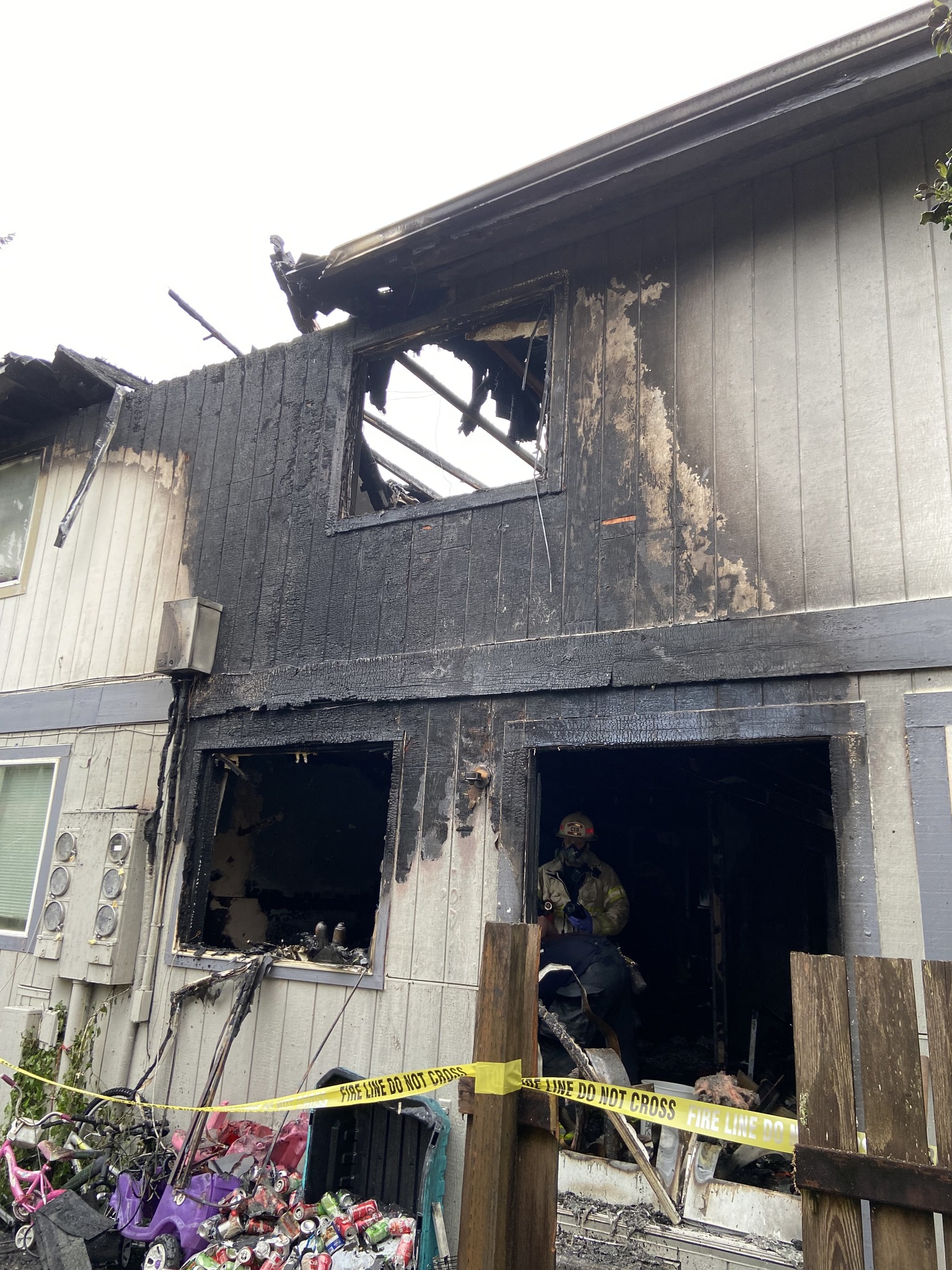 The Aberdeen Fire Department said on Monday morning that they were dispatched to an apartment complex structure fire At 4:38 am on Saturday, August 26, 2023, at 910 Lafayette Street in Aberdeen. Initial units arrived to find heavy fire coming from an apartment in a six-unit apartment building.
Crews attempted an interior, offensive fire attack, but due to fire conditions inside the structure and resulting roof collapse, they were forced to withdraw from the building. The fire was attacked from an exterior, defensive stance until such time crews were able to control the fire enough to allow interior operations to resume.

Of the six units, three suffered significant fire damage, as the remaining three received smoke and water damage. The building sustained an estimated $450,000 in damage and was declared uninhabitable. The American Red Cross was called and provided needed shelter and services to 21 displaced residents.

The Aberdeen Fire Department responded with 1 command unit, 2 fire engines and a medic unit with a total of 9 personnel. The Hoquiam Fire Department responded with a fire engine and 2 people, and the Cosmopolis Fire Department provided a fire engine with 3 personnel. Also responding was an Aberdeen Fire Department Chief Officer and the Department's Fire Service Specialist, for a total of 16 personnel.

Usual automatic aid responses were not available from the Hoquiam Fire Department and Grays Harbor Fire District 2 due to other calls for service in their respective areas at the time of this fire.

The investigation into the cause of the fire is ongoing at this time.