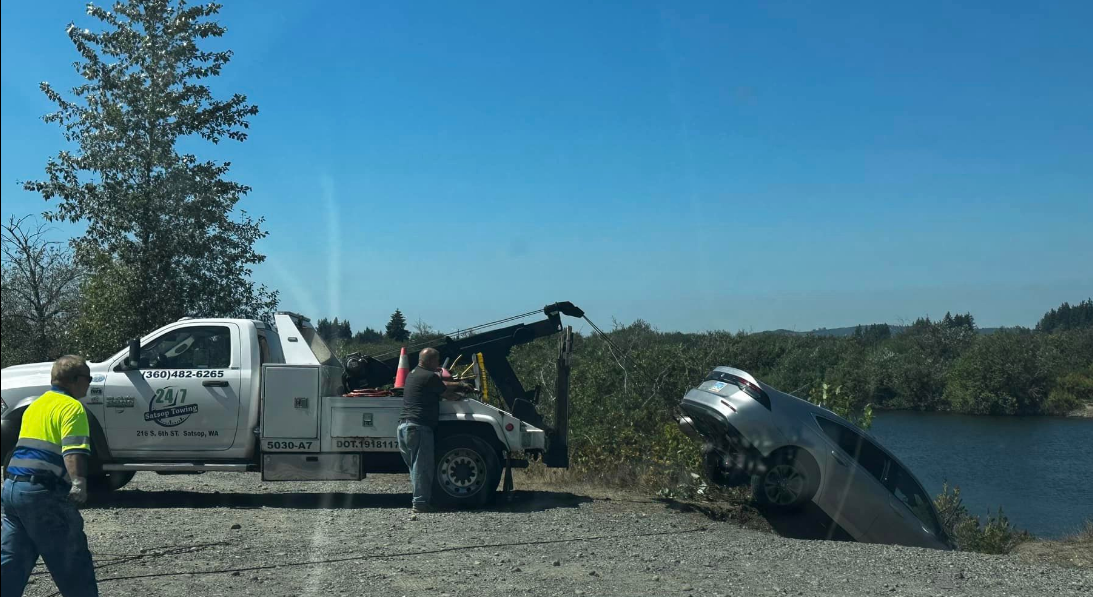 The Grays Harbor County Sheriffs Department said in a social media post that deputies responded to Vance Creek Park just outside of Elma Friday evening after a woman called and demanded to be arrested on warrants, later driving her car into the pond prior to the arrival of officers.
9-1-1 dispatch received a call from a female subject demanding that the police come to the location and arrest her on her outstanding warrant. Before deputies could arrive, the female called dispatch again and stated she just drove her car into the ponds, and once more demanded that she be arrested.

Deputies and officers from the Elma Police Department responded and arrested the female subject on her misdemeanor warrant out of Elma PD. She was booked into the Chehalis Tribal Jail.

With the assistance of Washington Department of Fish & Wildlife and Satsop 24 hour tow, deputies were able to successfully remove the suspect vehicle from the ponds the following day.