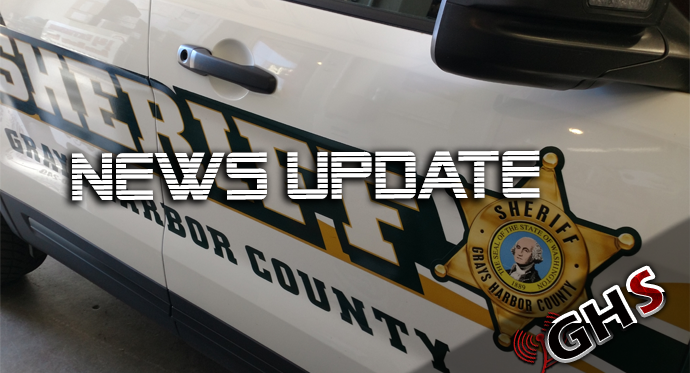 We have official word this afternoon regarding an alert we fist posted on our Facebook Page regarding a possible shooting near Montesano just after midnight this morning, August 16th, 2023.
According to the informational release no suspects are being looked for, the investigation continues.
On 8-16-23 at 0005 hours Grays Harbor 9-1-1 was advised of a suspicious circumstance on Fern Lane near Wynoochee Valley Rd. The reporting party advised dispatch they heard voices coming from two vehicles that were parked on Fern Lane and then heard multiple gunshots. Deputies from the Sheriff's Office responded with the first deputy arriving approximately 10 minutes after the initial call. The first deputy who arrived on scene encountered a deceased female with an apparent gunshot wound in one of the vehicles. Once other responding officers arrived on scene they were able to safely make contact with the second vehicle and discovered a deceased male in the driver's seat of the second vehicle. Deputies recovered a firearm from the scene.
The scene was secured, and the Grays Harbor County Sheriff's Office detectives were called to the scene for further processing and evidence gathering. At this time we are confident that this is an isolated incident and there is no danger to the public. The ages and names of the deceased individuals is not being released until family can be notified.
The Grays Harbor Sheriff's Office was assisted on this incident by officers from the Aberdeen Police Department, Washington State Patrol, Montesano Police Department, and medic units from Grays Harbor Fire District 2.