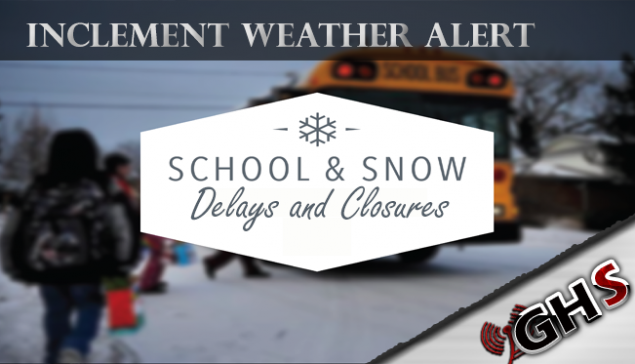 The following information is for all schools in Western Washington including Grays Harbor.
In September 2012 Grays Harbor Scanner was launched as a Facebook Page and the website here was created. Originally Grays Harbor Scanner was created to play host to just the online feeds and update information on the feed. But things went a whole different direction due to community feedback and desire. This page now plays host to our online scanners, news stories, and blogs from our admin team (8 or more of us). It also has sponsored groups and postings such as Garage sales, Lost and Found pets, news gathered from around the Harbor - and photos. We are more than just an online police and fire feed, we are apart of the community and a community page this is.
With the popularity of our Facebook Page - we want to share with you our page posting, and comment rules. These rules are here to help protect the identity of those involved and integrity of GHScanner. Anyone can post to our Facebook Wall incident tips, questions and information. But we want to make sure that everyone understands our stance on the following, and violation of these can result in temporary or permanent banning.:
1. Privacy: Never will names be posted on alerts and incident tips UNLESS released by the media, or agencies in request for an attempt to locate, or have been previously authorized for the name to be released. Those involved in the incident or family of, that wish to identify themseslves releases us, and those who comment further from this rule as they opted to identify themselves.
2. Incident Addresses: If possible, only street name, cross streets or block numbers will be released and not the actually physical address - UNLESS released by the media, or agencies in request for an attempt to locate, or have been previously authorized for the address to be released. Those involved in the incident or family of, that wish to identify the location releases us, and those who comment further from this rule as they opted to identify themselves.
3. Move by Move Updates: please keep certain incident comments to just general comments and not move by move. Active SWAT calls, Negotation Incidents, Warrant Sweeps, Foot Pursuits, Man Hunts etc ... Example - We may post that there is an active negotation going on in the 400 block of E Euckland in Hoquiam. At that point the move by move should no longer be posted in comments, other than major updates. We do not want to post photos that will show officer positions, or equipment deployed giving away tactical information. Foot pursuits, the incident may be posted, with updates to what the call was and is about - however a move by move comment with officer details will not be posted. We believe in informing the public what is going on in their area, but officer safety as well.
4. Medical Incidents - We will not be posting medical incident calls - UNLESS it hinders traffic, created a disturbance or is in a major business. ALSO UNLESS released by the media, or agencies in request for an attempt to locate, or have been previously authorized for released. Medical incidents may be posted to our website, as opposed to the facebook page
5. Slander: No slandering, curse words or anti' posts will be acceptable and can be deleted.
6. Posting in all caps: Posting a new post or comment in all caps is considered screaming. Please treat our readers, and our admins with respect and post your comments and new posts properly with lower case type and proper capiltilization. All cap posts can and most likely will be deleted.
7. Instigating arguments: Posts that instigate arguments, nag at the poster or try to defy one of our administrators, call our posts into question for arguments sake will not be tolerated. The post will be removed, and person banned. Depending on the offense, the person may be contacted about their violation and given the opportunity to rectify the situation. If an admin removes your comment, or hides it - there is a reason for it (most likely against the rules) Please do not argue, fight about or repost the comment to defy the deletion/hide. You may contact us by private message, or through our website to discuss your issue privately.
8. Minor Incidents: Unless asked what is going on, we will not be posting minor incidents, such as theft from a store, or caller request contact for barking dog for just example - there are other cases this may apply to.
9. Traffic Accidents - Dont ask what kind of vehicle is or was involved If we have that info it will be posted. Most times that information is not shared over the radio. Posting of vehicle description is allowed by those who have seen the accident, such as Brown SUV, or Green Camry. no names, plates etc... ALSO UNLESS released by the media, or agencies in request for an attempt to locate, or have been previously authorized for released.
10. photographs are allowed to be posted, as long as the photo is gotten from street view and something that would normally have been seen without having to violate privacy, or personal property. Please try and post the photos after the incident if at all possible.
11. HOUSE AND STRUCTURE FIRES: Please no exact address, descriptions are allowed, block numbers and cross streets are allowed UNLESS released by the media, or agencies in request for an attempt to locate, or have been previously authorized for the address to be released. photographs are allowed to be posted, as long as the photo is gotten from street view and something that would normally have been seen without having to violate privacy, or personal property. Please try and post the photos after the incident if at all possible.
12. Runaway Teens and Kids: Please include name, and age when posting that a child has ran away. Make sure to include when the child or teen was last seen, where and what they were wearing. Has the child been reported and "officially signed runaway or not" If not signed runaway, who is the contact person for the child and phone number. We will not post children to the main wall unless they are officially signed runaway, but will leave posts made by families in PTP if they are just considered missing and first ran away. When a child is found / recovered we will keep the post up for 24 hours so in order to get the notification out there that they have been found
13. LOST Animals: Post photos of your lost animal with description of where and when they went missing and complete contact information to recover, or to get ahold of person posting is needed. In dire needs, we may share the post as main news, but not in all cases. NOTE: Not all lost and found pets will be moved to the main wall. We can and will in dire situations, but due to the large amount of posts of this nature we cant flood our main wall with lost and found animals. We will do our best to direct people to the "PTP" section when we can.
14. Removing Shares without Update: If you have shared with our Facebook Page, or our website a lost animal, runaway missing child, stolen vehicle - or any type of asking for help, keep an eye out You have to update your post to close off the request and leave it up so that those who have shared your post, in attempt to assist you to get the notification that help is no longer needed. We get people that post to the page that all of a sudden a post goes missing (deleted by the poster) but we shared it out there and gained attention for your, please. Problem is, people, come to us asking where did the post go? Is there still a search for the owner, or the dog, or the suspect etc... If you share to our page and ask for help have the courtesy to update us and those who have shared your post. You can become banned if you do not update your post - this blocks your ability to post until you understand this request.
15. Posting and sharing Links: We do encourage posting links of news articles that are related to the threads discussed. Preferably posting them into the same thread that the original discussion was made and not a new thread. we are not a news agency and therefore do not get official press releases from such agencies with final word. So we welcome our news agency posts. Links, and shares of other Facebook pages, groups, websites that direct others to somewhere else are NOT ALLOWED in Threads and new posts. We recognize that there may be some great resources out there, but in order to cut down and keep spam out of the page we have made this strict rule. In the past we have had people come to our page and try to get their "plug" in for their page, because, yes we reach a huge amount of people. But if we allow one plug we have to allow them all. And well, you know once we start allowing them, then that is all the threads turn into is - Directing people elsewhere and that is not what our page is about. When Admins share a post, from another group or authorize one to be share that is allowed.
16. No bashing of police, fire and ems personnel. This has been a long standing rule of GHS. We do not allow bashing of police, fire and ems personnel no matter what. It doesn't matter what the call is, why you are commenting against officers or fire personnel we just do not allow it. You can and most likely will be banned from further commenting if you do so.
17. Fan Pages, Groups and Rescues that want to post information to our fan page and include your links, and pages to get more information can email our website as described HERE, get it automatically posted - then you can share "that Link", from our Ghscanner.com page on our Facebook Fan Page. Make sure to include all the pertinent information, but you then can also refer to your own page on that article.
18. Donation Requests. (Added 10/10/2015) GHS will make its best effort to share donation requests through articles on its website, and then on the Facebook Page case by case. After long discussion our volunteer admin team has deemed the gofundme links and projects to be laughable by the poor reputation that it has gained by frivolous donation requests and demeaning projects that people have posted through it. We prefer to see local drop offs, local banks accepting donations, Paypal and other verifiable type accounts. We may ask that prior to announcing and sharing your donation request that another avenue be sought before we post your request. Our web page and facebook page has a reputation to follow, and with that when we share items it is usually deemed researched and verified. We just want to make sure that those in our community can have that trust when making donations.
19. Text Tip Submissions and Rues (added 9/4/2017). Always call 911 first if you are on the scene of an active, just happening incident. Text tips to not be used for asking questions, whats up texts, Hey there's a bunch of cops at.... These are for incidents where clear information is available to the sender. The tips can come from scanner traffic, police and fire radio traffic, visually seen incidents for example accidents, structure fires, police chase. Please send us as much information as you can in regards to the tip. Location, City, Whats happening, Maybe agencies involved, Police or Fire or both.
This page can be updated as time goes. So please revisit it if you are in doubt if it is allowed.
One of the most important things about GHScanner.com, Grays Harbor Scanner the Facebook page is its Admins.  Without volunteers to help run our page and service, there would be no Grays Harbor Scanner.  Our admins vary in expereince, duties and what they can do, but we do it all as a team.  We have Volunteer Firefighters, EMT's, Police Officers, Medics, Home Caretakers, House Wives and Husbands all volunteering to help make this work.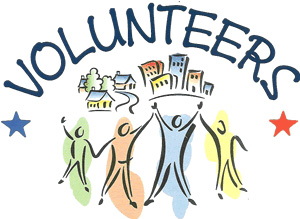 Volunteers put in the time they can, Within reason - A volunteer cant sign up and never be around, never help out or chat with follow up.  We chat nightly, daily and communicate with each other as a team.  Most, if not all of us have scanners, department radios and or access to the online internet feeds to verify posts, and information. While we do not require page volunteers to have a scanner, you must be able to use at least the online version.  After a person has been able to prove they can do posts, keep up with things etc... we will provide a volunteer with a loaner scanner. 
Requirements - Other than having a scanner, or access to the online scanner we ask the volunteers be over the age of 18, Facebook and Facebook chat access (as we do a lot of coordinating through chat), the ability to keep things to yourself and within the group (privacy is important). Live within Grays Harbor, Pacific and or Mason Co.  Volunteers must have access to a computer that works, and mobile smart phone in order to do posts and moderating capabilities. 
How can you volunteer? 
- Scanner monitors, they post what they hear on the scanner within page and admin rules 
- Page moderators, moderate threads and posts to keep things civil on our page
- Answering questions, and providing information not only to other page volunteers, but to the community 
- Writing stories, people like to write articles - and we post them not only to our website but to the the Facebook page as well. 
- Photography, we are provided with some great photos in and around there area 
So if you are interested in Volunteering, have a scanner or access to online feeds - can uphold our values, help post topics, moderate topics or maybe like to write articles and want to help with our website - use the contact us at the top of this page and send us a message as to why you would be a good fit for helping with one of the most popular Facebook Page / Websites in Grays Harbor.   Make sure to include who you are, why you would be a good fit, what you bring to the table etc... for best consideration.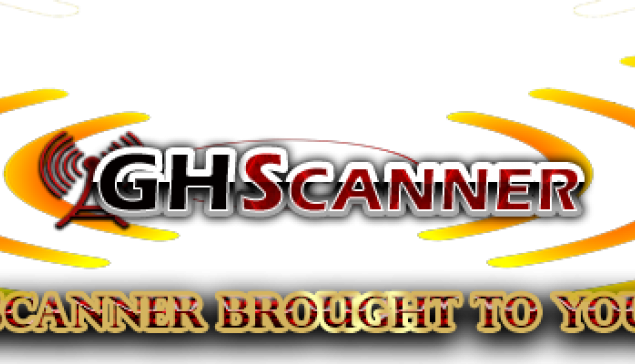 Your browser does not support iFrames.


This Feed Covers Grays Harbor County Sheriffs Office, and police agencies Other than Abeeen, Hoquiam and Cosi PD. It covers all fire agencies including Aberdeen Hoquiam and Cosi fire

Your browser does not support iFrames.
This Feed Covers Aberdeen, Hoquiam and Cosi PD. Aberdeen Hoquiam and Cosi fire.

Agency Designations
1 - County SO
2- Aberdeen
3 - Hoquiam
4 - Ocean Shores
5 - Westport
6 - Cosmopolis
7 - Montesano
8 - Elma
9 - McCleary
12 - Chehailis Tribe

Fire Districts
District 2 - Stations 31, 32, 33
Montesano City - Stations 92
Elma City - Station 88
District 5 - Stations 51, 52, 53 and 54
McCleary City - 89
Aberdeen - Stations 72
Hoqiuam - Station 73
Cosmopolis - Station 76

Fire apparatus will always have station number in their heading

Disposition Codes:
1 Settled by Contact
2 G.O.A/U.A.T.C
3 Request Extra Patrols
4 Reffered to other Agency
5 Unfounded
6 See OIR (Officer Report)
7 Arrest Made
8 Civil, No Action
9 Patrol / Will get to it later
10 Cancelled
11 Inactive, No Leads
12 Traffic Arrest/Citation
13 See Incident Summary
99 Dispo Unknown

Understanding Radio Talk
To understand whos talking and understanding what they are saying - When you hear the word "Harbor" that is Grays Harbor Dispatchers. If you hear word "radio" that is Mason County Dispatchers. Anytime you hear a unit call out you will hear a number, an alpha designator and then another number. The first number will tell you what city or agency they are with.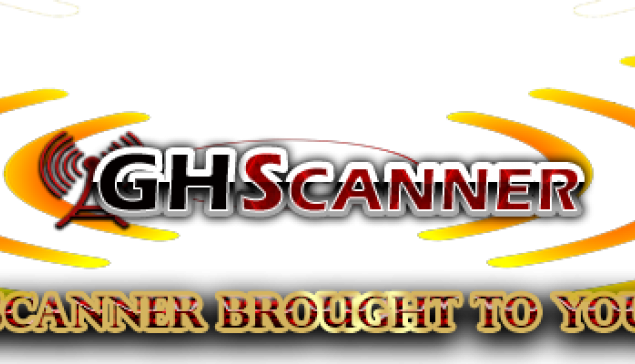 The East Grays Harbor Scanner covers Grays Harbor County SO (county wide), ELMA, McCleary, Montesano, Ocean Shores, Oakville, Chehailis Tribal, East Grays Harbor Fire agencies as well as Mason County SO Dispatch that includes Shelton PD, and Mason County Fire. Full frequency list and channel descriptions coming soon. The Grays Harbor County Police - West Dispatch feed is not broadcasted by us or the admins of GHS. the coverage on that can vary - but primarily covers Aberdeen, Hoquiam, and Cosmopolis Police.
The following is the Channel / Frequency Coverage for the East Grays Harbor Online Scanner
GH CO FIRE
Fire Dists 1 , 3, 10
Fire Dist 2 / Monte Fire
Fire
Fire
AFD . HFD. Cosi Fire Dispatch
Cities Fire Tack



Bank 1
154190 L/O
154385
154175
154340
154310
154190 L/O




GH LAW
Sheriff -
Sheriff East
East Tac
SO Secondary
Tahola pd

Bank 2

155010

155.565

155790
155910
155595

SURROUNDING LAW
Mason Co SO
Pac Co North
Pac Co South
Lews Co SO
Centrailia PD
Bank 3
460225
460075
460225
155.625
156.18