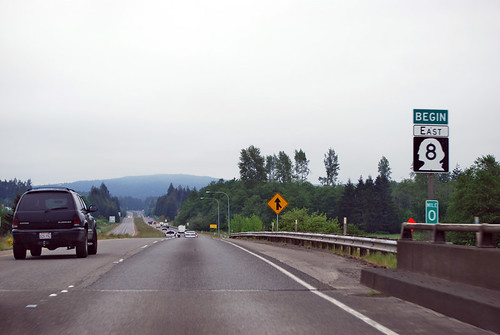 Road crews will soon kick off an effort to add a new roadway surface to several areas of State Route 8 between Elma and Summit Lake in Thurston County. In addition to the highway, crews also will repave the westbound and eastbound SR 8 exits to US 12 Oakville/Centralia in Elma.
The work will begin Monday, July 15 and continue into fall.
What this means for travelers
Daytime travelers will see single-lane closures in each direction.
The Washington State Department of Transportation will lower the current 60 mph speed limit to 35 miles per hour when construction activities require lane closure.
Ramp paving will require night closures. WSDOT will announce when this closures are scheduled.