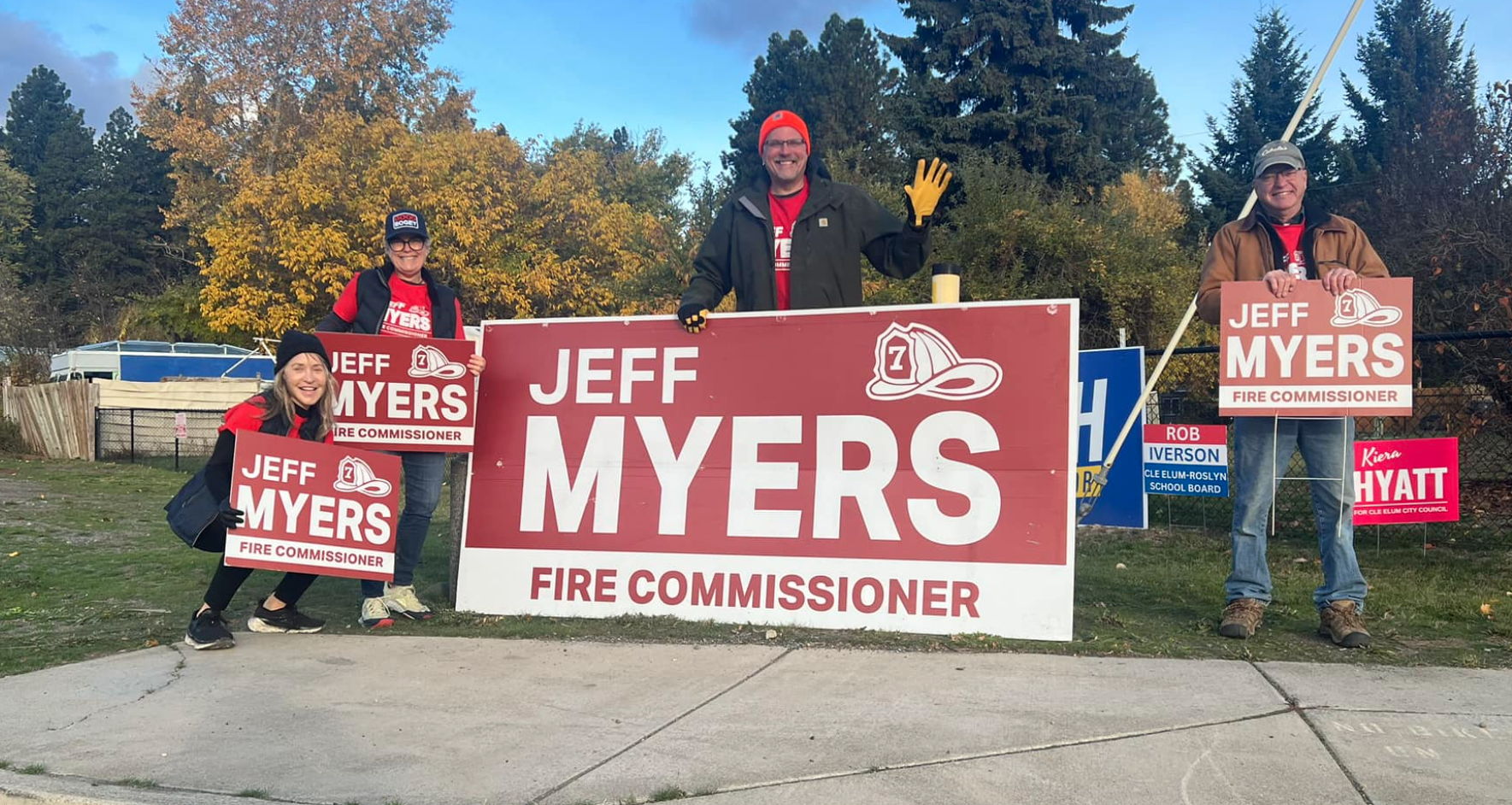 Former Hoquiam Police Chief Jeff Myers has won the vote soon to be certifed and becoming elected as the new Kittitas County Fire District No. 7 Fire Commissioner. Myers took the lead with a 74.51% of the vote to 25.49%. This news comes as no surprise to those familiar with Myers' exceptional leadership skills and dedication to public service. Having served as the Hoquiam Police Chief, Myers has proven himself as a capable and reliable individual, always putting the needs of the community first. With his experience in law enforcement, Myers brings a unique perspective to the role of fire commissioner, ensuring the safety and well-being of the residents of Kittitas County. Congratulations to Jeff Myers on his well-deserved victory!
That old saying police officers always want to be firefighters, Myers is now living his dream!
Myers said in a social media post thanking his opponent, Mr. Bill Dickinson, for his years of service as a volunteer firefighter and his term serving as Fire Commissioner for District 7.
He is looking forward to working with Commissioner Zipperer and Commissioner Cernick staring this January.
Myers especially wanted to thank his wife, Monica, for all her support over the last 33-years, as well as the last six months working hard on this campaign.
"I cannot be more proud of Monica, who started as a volunteer firefighter and then later retired as a career firefighter/ paramedic. She continues to serve today as a volunteer with the American Red Cross coordinating the free smoke alarm program with fire agencies here in Upper County".
Myers says that he wants to always honor those who serve others— in law enforcement or fire/EMS— often at the cost of spending time with their own families as they work nights, weekends and holidays— as well as those whom have paid the ultimate price by giving their lives in the service and protection of our communities.