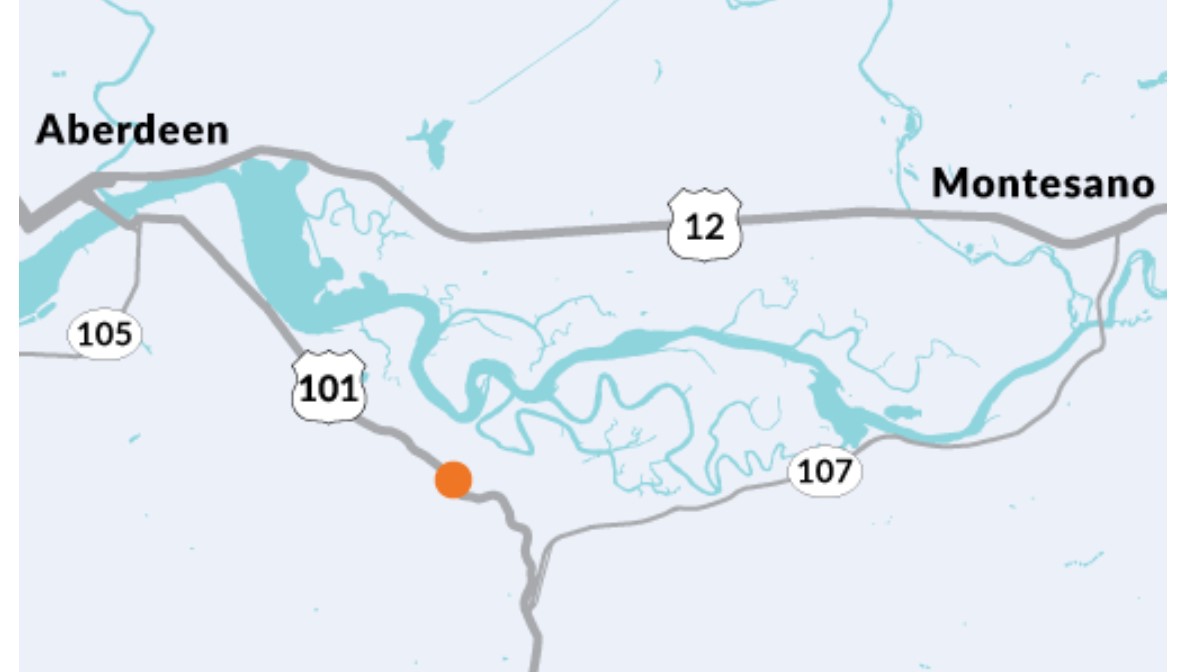 COSMOPOLIS – Repairs to an unstable slope on US 101 south of Cosmopolis in Grays Harbor County have wrapped up, bringing relief to travelers.
Earlier this month, Rognlin's Inc. crews working for the Washington State Department of Transportation finished paving, striping and sign installation along a one-mile stretch of US 101. Crews reopened the highway for a single lane of traffic in each direction.
This location on US 101 has historically experienced significant roadway settlement. During the two-year and $10 million contract to repair the unstable slope, crews drilled approximately 600 shaft columns up to 50 feet deep into the earth to support the roadway.
WSDOT would like to thank travelers for their patience during this important project.
Second slide still needs work
A second slide zone along this same highway nearly 1,000 feet away was discovered in January. Preparations to address this new settlement are underway and a contract for competitive bids is expected to be made available in 2021 with construction occurring later that year. Travelers will encounter alternating traffic conditions around-the-clock until this project is addressed and work completed.