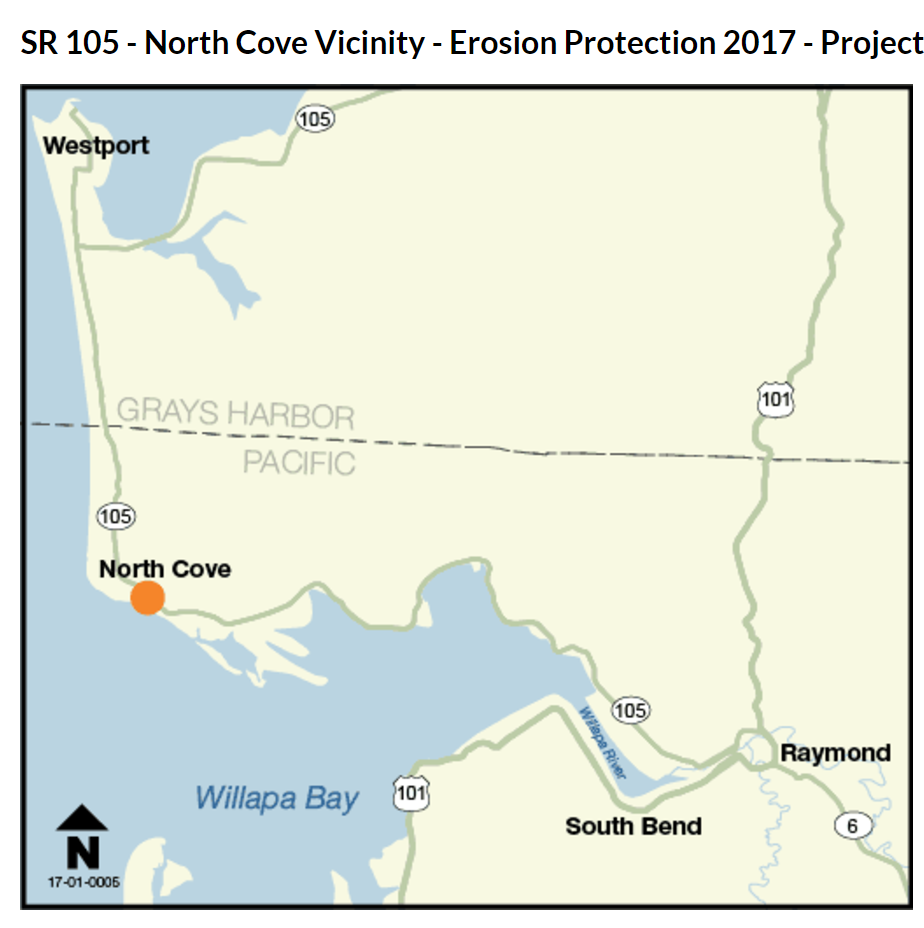 People who use State Route 105 near Washaway Beach should be prepared for temporary roadway changes due to construction work through the winter months.
Beginning Monday, Sept. 18, the Washington State Department of Transportation will reduce the speed limit to 25 mph north of the Shoalwater Bay Reservation and alternate both directions of the highway through a single lane using a temporary traffic signal.
WSDOT's contractor, Quigg Bros., Inc., will add large rocks to the coastal side of SR 105 to protect the road from erosion.
Weather permitting, the work is scheduled to be complete in December.
Before heading out the door, drivers can get up-to-date traffic information with the WSDOT mobile app, and the WSDOT Travel Alerts page.