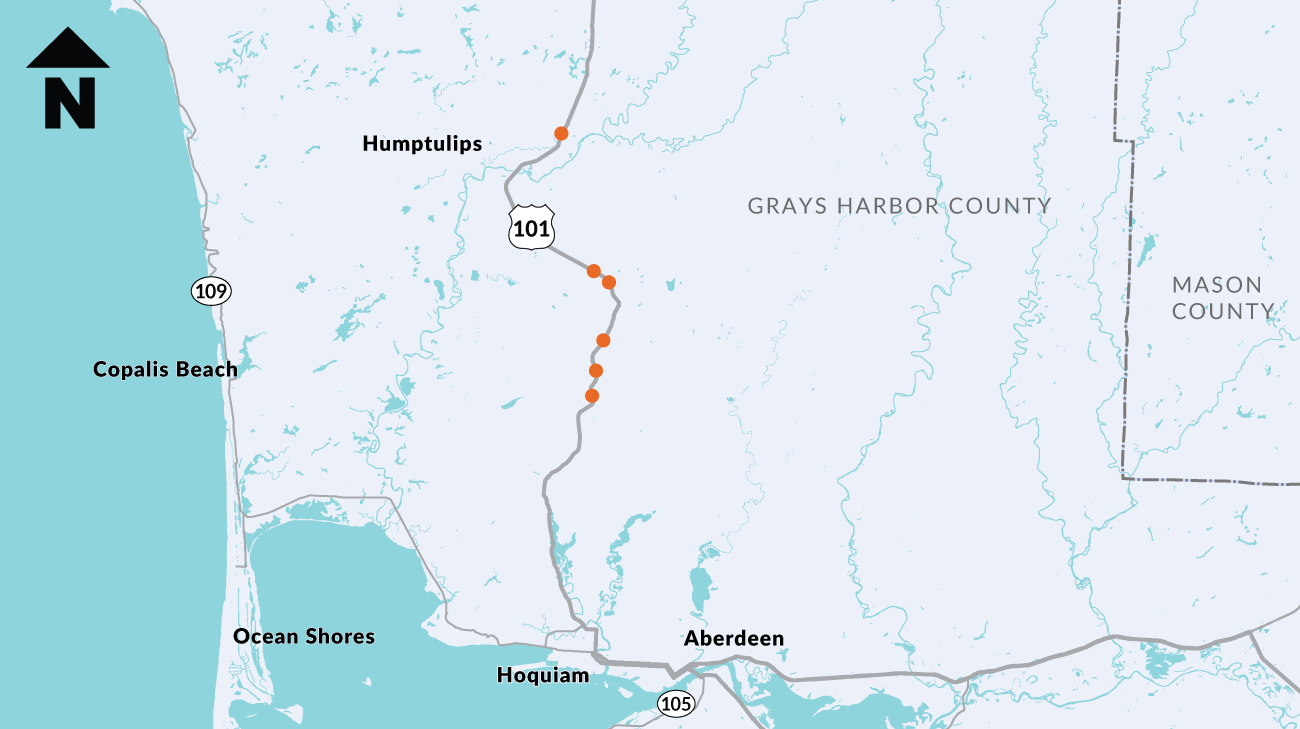 Plan for extra time to navigate six work zones north of Hoquiam
Work to improve fish habitat in six streams and tributaries under US 101 in Grays Harbor County is starting this spring.
Travelers who use US 101 between Forks and Hoquiam should prepare for reduced speeds and detours in multiple work zones.
On Monday, May 1, construction crews working for the Washington State Department of Transportation will begin work on the shoulders of US 101 north of Hoquiam.
Travelers will see occasional one-way alternating traffic during daytime hours. As work progresses, a 14-mile section of US 101, from mileposts 98.4 to 111.3, will be under construction through the fall.