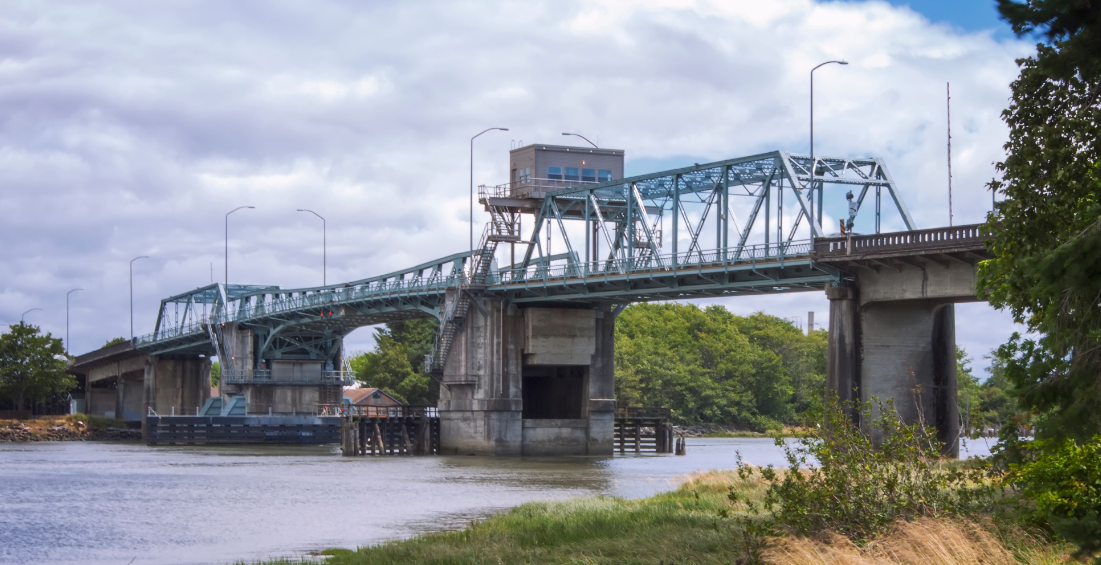 Washington State DOT says a smoother ride along a four-mile stretch of US 101 between Aberdeen and Hoquiam is almost here. Before that can happen, crews must close the US 101 Hoquiam River Simpson Avenue Bridge over several nights for grinding and paving. Rognlin's Inc. crews working for the Washington State Department of Transportation will pave portions of the highway leading up to the bridge during overnight hours when traffic volumes are less. Nearby residents may hear increased noise levels from construction activities.
8 p.m. Monday through Friday May 17- 21 to 6 a.m. each following day:
Crews will work at the intersection of US 101/10th Street approaching the bridge.
A signed detour will direct eastbound travelers to the US 101 Hoquiam River Riverside Bridge, where two-way travel will be temporarily allowed.
The work and associated nightly closures could be rescheduled due to weather.
Portable message signs placed near the work zone advise travelers to plan ahead to avoid delays.
This project extends the life of the highway for years to come while reducing annual maintenance costs. Work will wrap up later this summer.