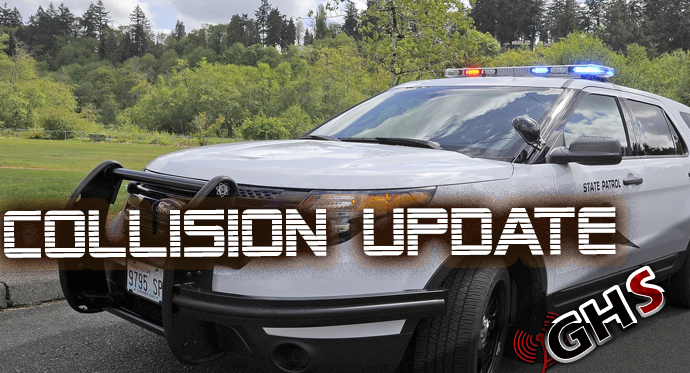 According to a Washington State Patrol, the driver of a black 2015 Honda Accord a 30-year-old Lakewood Man who was Driving Under the Influence of alcohol and or narcotics, lost control failing to negotiate a curve, crashing head on into another vehicle Friday just before noon.
The collision occurred on Friday, November 10th, 2023 at 11:51 AM on State Route 109 in the 2600 block near 2nd Ave, Ocean City. A 30-year-old Lakewood man driving a black 2015 Honda Accord was traveling southbound on State Route 109 approaching 2nd Ave in Ocean City. The report states that the driver was driving at a high rate of speed, failed to negotiate a corner and collided head on with a gold 2000 Chevrolet Suburban driven by a 77-year-old Hoquiam man.
The Lakewood man was not injured, however a passenger in his vehicle, a 32-year-old woman, was transported to Community Hospital for her injuries. Also transported for injuries was an 88-year-old Hoquiam woman from the struck vehicle.
WSP says that charges are pending investigation, however states that drugs and or alcohol were involved in this case.