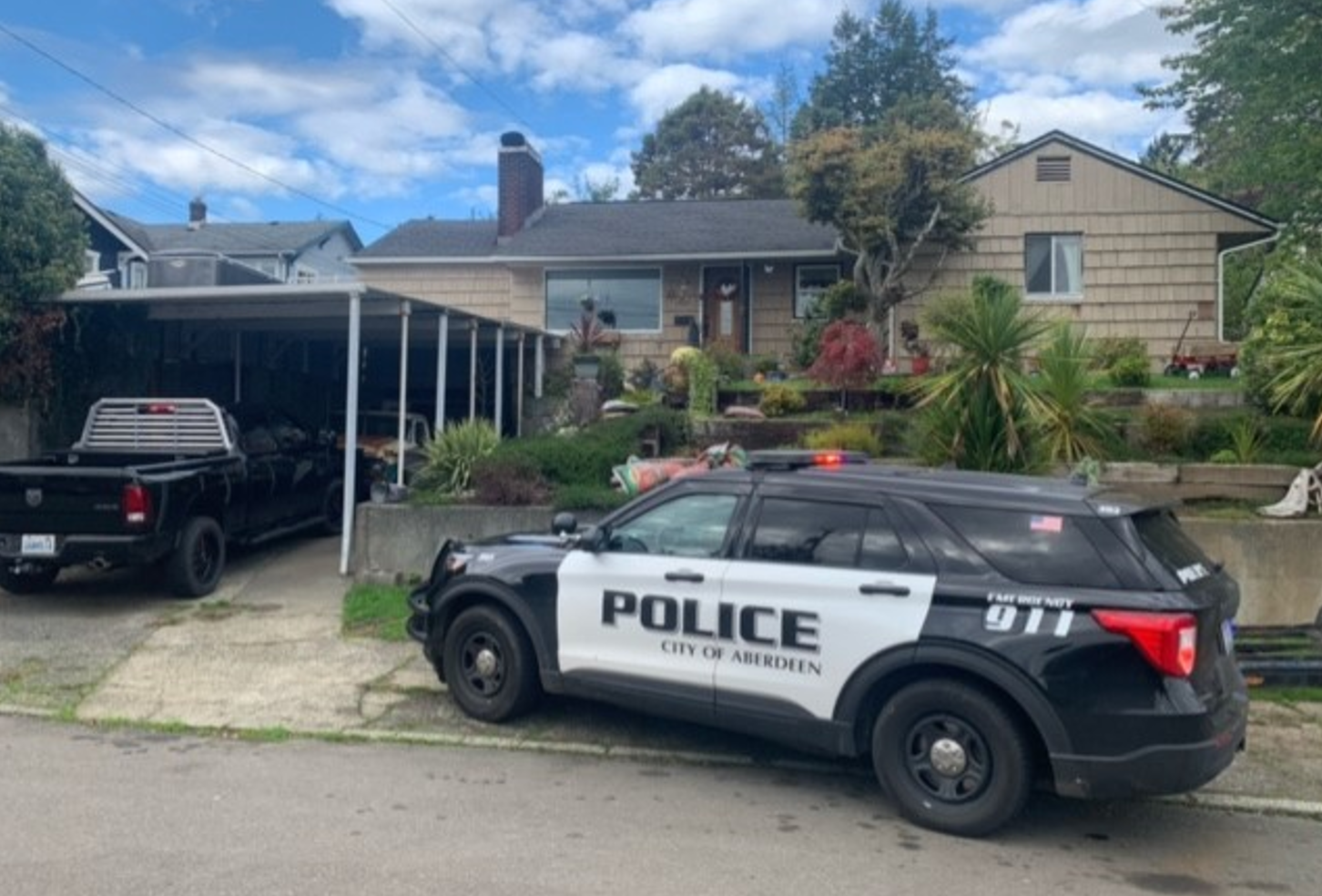 After a lengthy Grays Harbor Drug Task Force (GHDTF) investigation into illegal drug dealing from a residence in the 1900 block of W. 6th Street in Aberdeen, five people have been arrested.
Aberdeen PD assisted the GHDTF by conducting a traffic stop at about 12:06 am on October 26, 2023. A 33-year-old Aberdeen male, who was a passenger in the vehicle, was arrested on an outstanding warrant. The male was the primary suspect of a Drug Trafficking investigation. The driver, a 31-year-old Aberdeen female, and two other passengers, a 31-year-old Aberdeen male and a 25-year-old Hoquiam female were all arrested on outstanding warrants as well. All occupants of the vehicle were in possession of illegal drugs when they were arrested.
The four suspects were booked into the City of Aberdeen Jail. A Cosmopolis Police Officer, Hoquiam's K-9 Narcotics Detection DUO and a Sgt with Lewis County's Joint Narcotics Enforcement Team also assisted in the traffic stop.
At the time of the traffic stop, police seized approximately 37.5 grams of fentanyl powder and 31.2 grams of methamphetamine. The vehicle was seized, and a search warrant is pending.
Later that afternoon, at about 02:50 pm, the GHDTF, Aberdeen Police Department, Hoquiam Police Department and a Quinault Indian Nation Narcotics K-9 Detection Team served a search warrant at the West 6th residence in Aberdeen reference this same investigation. The homeowner, a 65-year-old female, was also arrested for Possession of a Controlled Substance with Intent to Deliver. The primary suspect that was arrested from the traffic stop, is also the homeowner's son. He is also being charged with Possession of a Controlled Substance with Intent to Deliver.
The GHDTF seized the following items at the residence during the search warrant: Approximately 28.8 grams of methamphetamine Fentanyl pills Psilocybin mushrooms Approximately 1000 suboxone strips without a prescription Over $12,000.00 in cash.
The GHDTF is dedicated to investigating and arresting mid to upper level illegal drug dealers poisoning our community. If you have information on illegal drug operations in our community you are urged to contact our TIP LINE at 360-500-4141.