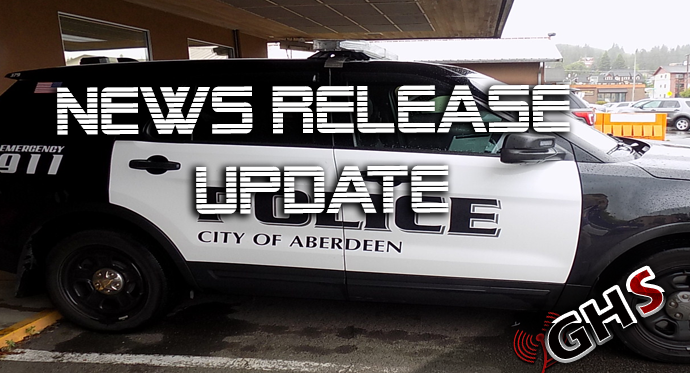 According to a social media post, the Aberdeen Police Department said that they arrested a subject on Sunday morning, October 21, 2023 for stabbing a subject in the hand at the Aberdeen bus mall and being disorderly.
On October 21, 2023, at 8:41 AM Aberdeen Police Officers were dispatched to 320 E. Wishkah Street, Aberdeen Bus Mall, for a Stabbing that just occurred.
A 33-year-old Grays Harbor County resident was reporting that he had been in an altercation with another male. The suspect, a 41-year-old Hoquiam resident, approached the victim who was sitting on a bench at the bus mall and a verbal altercation ensued. The suspect pulled out a knife and at some point, the victim's hand was cut by the suspect.
The suspect was located in the 100 block of E. Wishkah Street by Aberdeen Officers and arrested.
The victim was transported to Harbor Regional Hospital by medics of the Aberdeen Fire Department. The suspect was booked into the Aberdeen City Jail on outstanding Aberdeen Municipal Court Warrants and for Disorderly Conduct as the Felony Assault is being investigated.