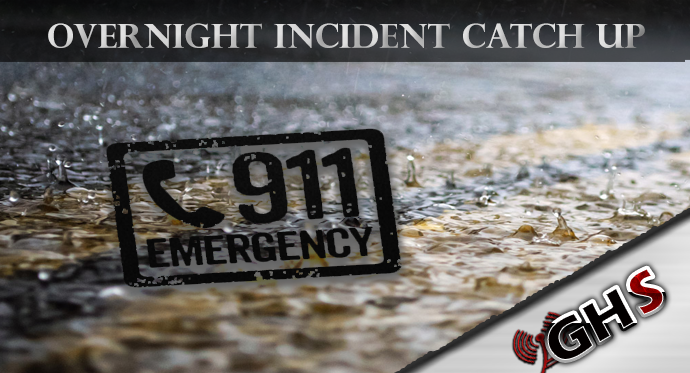 This is an incident catch up from tips and call audio, not an official press release from any agency. 

And this is one for the books and we cannot wait to read the official press release on this one.  This story involves a guy who puts a vehicle in the ditch and goes to try and steal a log loader to get his car out of the ditch.... It ends with one person tazed  
The call came out at 1:25 am where someone saw a person in the Willis yard off of Airport Way getting into one of the log loaders and starting it up.  They were concerned that they shouldn't be there.  The subject was moving the loader to where a vehicle was in a ditch nearby and had shut the lights off on the loader. 

Officers got on scene and observed the loader being operated and not being operated well.  And the next radio traffic indicated that the officers were in a car vs loader pursuit. 
The loader goes through a fence and gets stuck in the ditch and the suspect takes off on foot.  Officers pursuit the subject and later advised they have tazed the suspect.