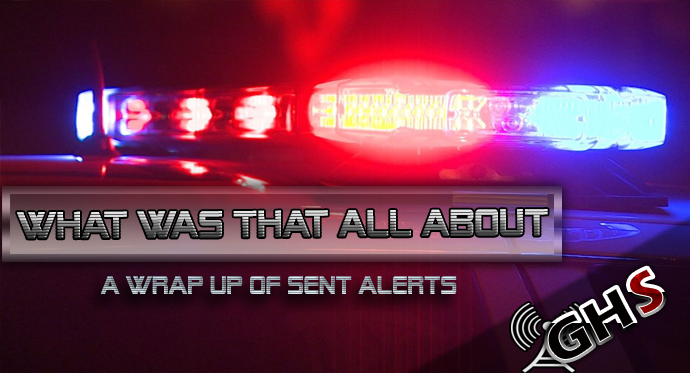 This is a GHScanner What was that all about – a wrap up of alerts that were sent to our GHScanner Facebook and GHScanner App Alerts Subscribers along with alerts that were posted to the public on Facebook.
March 11th, 2023
Aberdeen, officers responding to report of a fight in progress between two male subjects. The Park off of Young Street, red truck, and a city truck at the location. 9:55 a.m. (City employee assaulted, fist fight, however the employee does not want to press charges)
Aberdeen, EMS responding to report of CPR in progress, intersection of East State Street and H st. 10:35 AM
(no alert sent) - around 1236 PM there was a trauma medical call at Montesano HS for a possible broken leg during a soccer jamboree (16-year-old was transported to Community Hospital)
Cosmopolis- report of CPR in progress from an OD 200 block D St. 254pm
(no alert sent) - around 3:06 PM Aberdeen – Fire responding to check for further issues at the Extreme fun Center for fire in their claw machine.
Montesano, offices responding to a traffic hazard eastbound State Route 12 Wynoochee River bridge. Male subject standing in the middle of the bridge on the highway 742 p.m. (subject was found down closer towards Devonshire overpass and was given a ride to his destination).