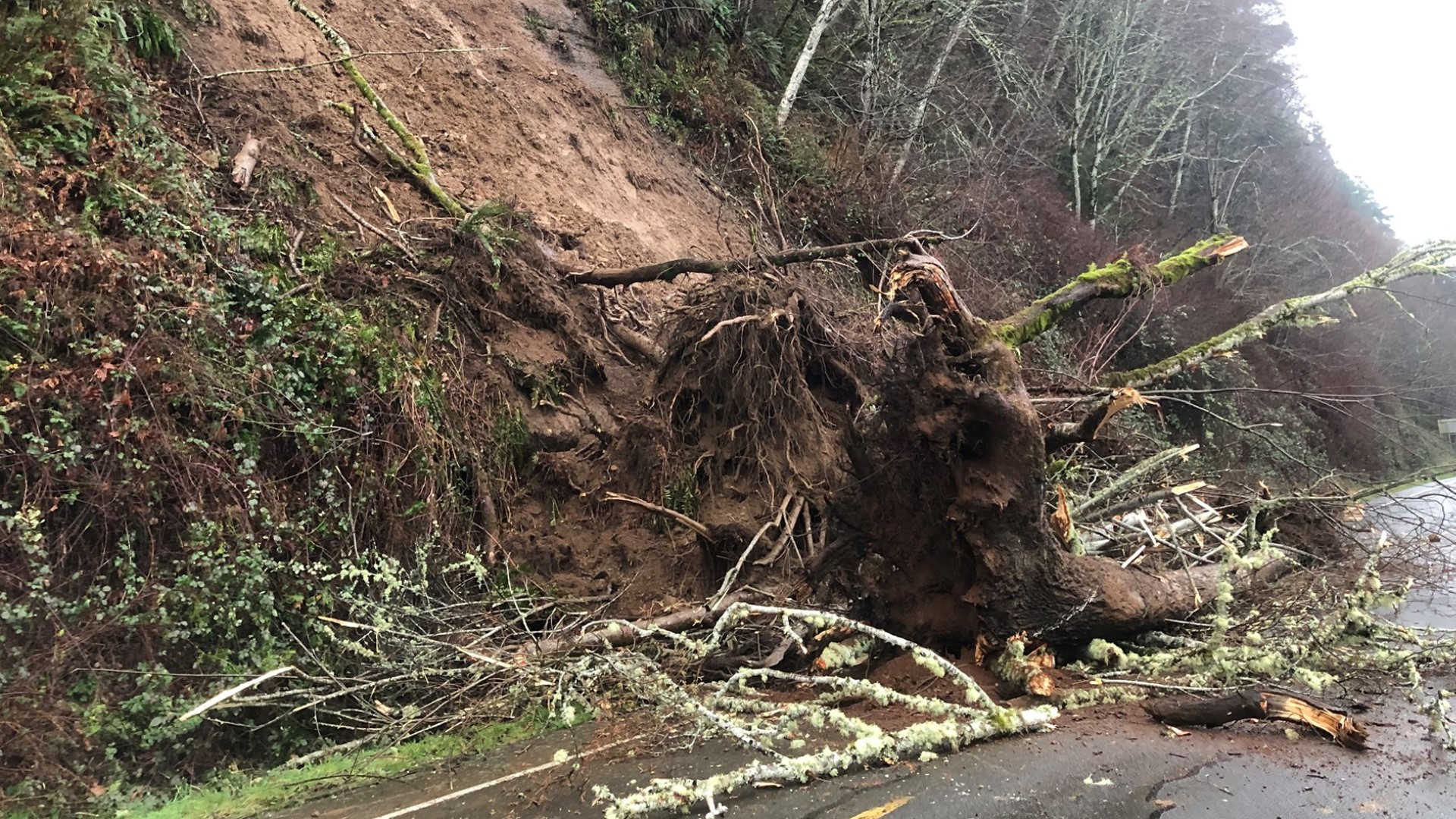 Alternating traffic, temporary speed reduction remains in place
TAHOLAH – Following a November slide, contractor crews working for the Washington State Department of Transportation have begun repairs on State Route 109 north of Moclips in the Quinault Indian Nation, just south of Capoeman Drive.
WSDOT's emergency contractor, Rognlin's, Inc., has started clearing the slide located at milepost 39. Crews will rebuild the hillside and repair the roadway. A 25-mph speed limit and one-way alternating traffic will remain in place until the project is complete.
The contractor expects to have the repairs completed in February. The work is weather dependent.
Why this is needed In early November, heavy rains triggered a slide that washed out the soil around a culvert under SR 109. Following an inspection of the adjacent hillside and roadway, WSDOT maintenance crews closed the southbound lane until repairs could be made.