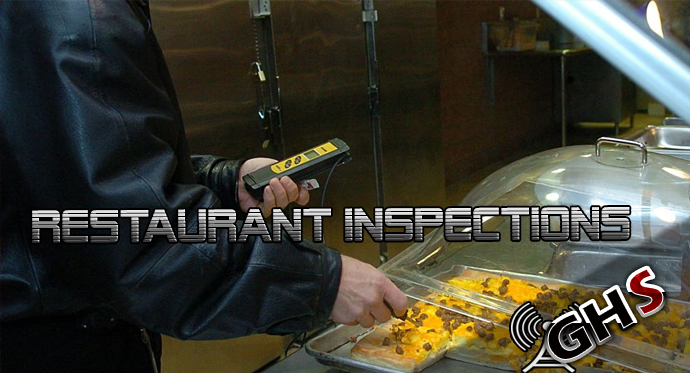 Grays Harbor County Division of Environmental Health has just released a batch of Restaurant/Health inspections, and we are starting off with July 2023. Please keep in mind, these reports are just being made public and most establishments have most likely already corrected most issues that they faced. This is all the information we are provided with, so please do not ask much more as far as what the violations were for etc... For more information you can contact the Grays Harbor County Division of Environmental Health at (360) 249-4222 or This email address is being protected from spambots. You need JavaScript enabled to view it. You can also search for the violations by using this tool - https://healthspace.com/Clients/Washington/GraysHarbor/Web.nsf/home.xsp
Before making judgement on any violations, we encourage our readers to follow up with and check out the actual violations.
We are including violation categories for any violations above 30 red points, and you can find the details at https://surl.ghscan.com/JIytg
Taqueria Los Tres Figgies Westport had 2 inspections with the following violations - Compliance with permit – Enforcement, PIC – Demonstration of knowledge, Cooling – Methods, Cold holding – Process (>45°F). October 2023 inspection - no violations.
Ocean Paradise Hotel & Resort - Required plans – Review and approval, Food thermometers – Accuracy, Hot holding – Process (<130°F), Handwashing, PIC – Demonstration of knowledge, Ventilation – Exhaust vents. They had an inspection again in August with no violations.
Seabrook Market - Shellstock – Labeling, tags, Shellstock – Records, original containers, Hot holding – Process (130°F-134°F, Cold holding – Process (42°F-45°F), Hand Washing sink – Accessibility and use.
Our Place (Ocean Shores) - Raw animal food – Species separation, Cold holding – Process (>45°F), - Raw or undercooked food – Consumer advisory, HW sink – Accessibility and use. No re-inspection records mentioned.
About The Inspections
These establishments include restaurants, food and espresso carts, coffee places, delis, the fresh food sections in grocery stores, temporary events where food is sold, and more.
There are nearly 500 permitted food service establishments in Grays Harbor County. The majority of these establishments have two unannounced inspections per year. Some food service establishments will receive at least one unannounced inspection annually and any restaurant may request a special educational session.
The purpose of the inspections is to assure that the food is being handled properly from preparation through serving. Inspectors observe kitchen workers' food handling practices, assure equipment is working properly, take food temperatures, inspect refrigerators and storage areas, assure water temperatures, and correct level and use of sanitizers. Any problem found is written up, and the manager is taught the correct procedure or method immediately.
There are two types of violations recorded on the inspection report.
"Red critical violations" are those food handling practices that, when not done properly, are most likely to lead to food borne illnesses. These food handling practices include:
controlling temperature, such as cooking meats to the right temperature to kill food borne disease germs, keeping food hot enough until it is served, and keeping food cold enough

cooling food properly, washing hands, and using utensils instead of bare hands on "ready to eat" food

storing food

serving practices
"Blue violations" are primarily maintenance and sanitation issues that are not likely to be the cause of a food borne illness.
Each violation has a numerical value based on its risk of foodborne illness. Therefore, there are more points given for red critical violations than for blue violations. Whenever possible, violations found during the inspection are corrected immediately. Red critical items found during the inspection must be corrected immediately. Examples would be re-heating a food to 165° F, putting it into the refrigerator or discarding the food.