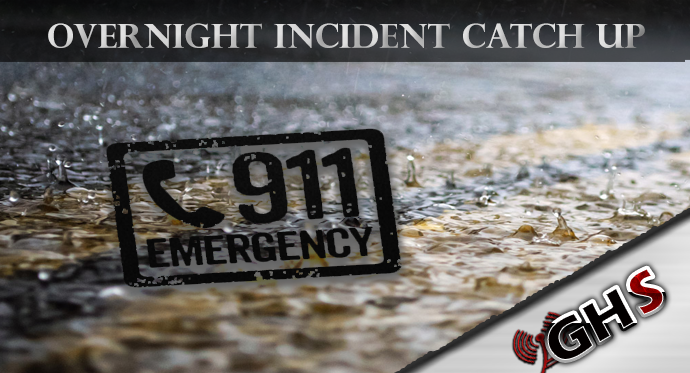 Fire District 12 along with Fire District 5 for mutual aid was dispatched for an explosion with a loud boom heard in the 0 - 100 block of Elma Hicklin Road E and now sees fire next door but cannot tell what was on fire. The caller advised that there are camp trailers and a barn on the property.
A POV Unit from District 12 arrived and advised there is a vehicle on the property that is on fire fully involved.
County Sheriffs Deputy was also dispatched to this call.
This is an incident catch up from tips and call audio, not an official press release from any agency.
Question came in overnight after 1 AM of a loud explosion sound in the Elma Hicklin Rd E Area - This is what we found out on our recorded call audio from our online scanners.