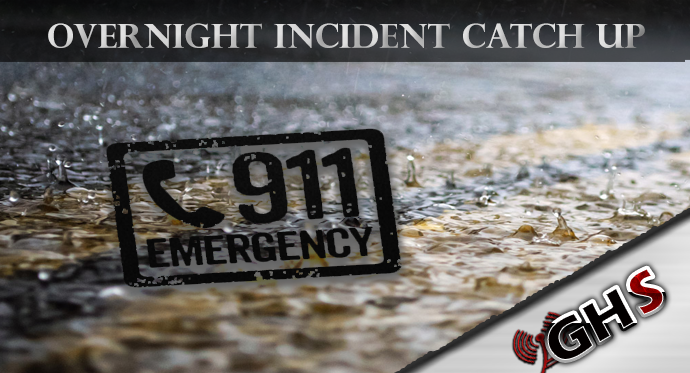 This is an incident catch up from tips and call audio, not an official press release from any agency.
One of our admins caught just parts of this incident this morning so our head admin went through call audio to bring you the latest.
It appears that a male subject out picking mushrooms fell down a cliff/embankment about 100ft and landed on a river embankment (short) and into the water on the Humptulips River.
Rescue - The call started overnight, just before 11 PM according to our call audio records on the Humptulips Valley Road near milepost 1.5 in an area called Cougar Hole.
The caller said he slipped on the riverbank and landed on his back and was unable to get up, and right at the riverbank close to being in the river.
The calling party advised that he had hiked in 1 - 2 miles and had large cliffs on both sides of him.
Through call audio, it was said that the man ha sustained injuries and it took volunteer firefighters about an hour to locate him. Once to him, they advised that he could not walk out, and that backloading him out was not an option.
County SO was unable to launch a boat (not sure why), Coast Guard was unable to dispatch a helicopter.
Here just after 7 AM we are hearing that Olympic Mountain Rescue out of Kitsap County, a county boat are in play at the scene for the rescue as daylight approaches. If we get more of an official update we will post.
@725 AM it was advised that Lifeflight was being requested for when they have the person out.
@742 it was said that the patient was aboard a Sheriffs Department boat headed for the boat launch,
Landing zone for Lifeflight is Ocean Beach Road and Robertson Road.
Again, this is from our call audio from our online caller available here on our website 24/7