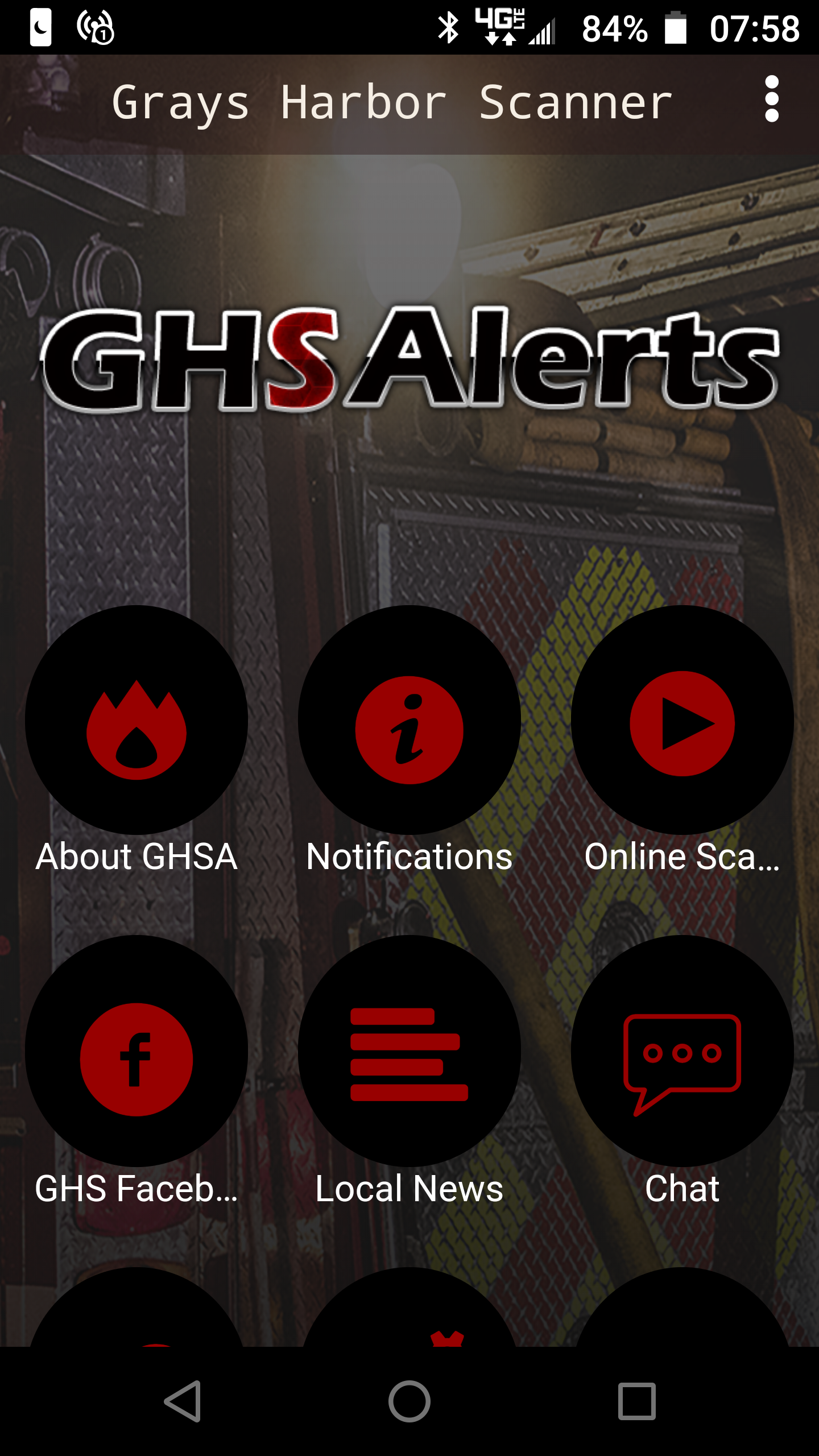 Merry Christmas everyone. 
As I promised some great new news coming for Grays Harbor Scanner this month and I have been working really hard to get this done before Christmas.  And it is done (kind of, just that the Iphone App is not updated and cannot be done until Apple gets off their winter break on the 28th).
So what is the GHSAlerts APP?  
The app on Android Play and iTunes will play host to the Grays Harbor Scanner Online Scanner Feeds exclusively for free.  We will be taking down our feeds through Broadcastify that sends the scanners that GHS broadcasts to a bunch of other app providers allowing them to make money off of what we do here.  The Online scanners will also be available still on our website.  

The App has a supporter/subscription service as well to get push alerts to your phone and app provided by GHS Staff.  The notification alerts will be priority type alerts such as traffic accidents, major road closures, Structure fires etc....  No need to be scrolling through Facebook all the time seeing if we posted something major.... your phone will alert you first. 
Those of you who are already supporters or who chose to be one for one reason or another in December are being extended 2 months free of the notification service.  it doesn't matter if you choose to unsupport us through Facebook or not.  If you continue with the Facebook support your account will remain active with the notification service. Any new Facebook supporters will also get the new service as it is the same charge through the cell phone. 

To get started download the app, click on register and register.  Once you get to the payment screen you can close the app and contact us by PMing the page with the registered username and I will activate it.  You will have one account included with your advertising account.  
While I am launching this today for our Android users, please keep in mind that we will be in testing with both our advertisers and supporters that are currently signed up as supporters for the next week.  We would appreciate feedback and suggestions as well as patience as the staff is trained on this new push notification service.