Have you ever thought of advertising your business online?  There are not very many opportunities out there in Grays Harbor to advertise and reach other people that live in the county.  You have Radio, you have the Daily World. and you have Grays Harbor Scanner.  That's right Grays Harbor Scanner a destination Facebook page and website for some first-hand breaking news reports and live listening of police and fire feeds for the area.  We gather some of our own news stories put together from local accounts as well as from police and fire agency press releases.  Grays Harbor Scanner reaches 26,000 fans on its Facebook page, with at times over 600,000 people a week (depending on what's happening locally).
In 2017 Grays Harbor Scanner is launching its advertising campaigns as an official business program.  We are doing this due to the popularity of our advertising program and the income that has brought it.  We want to be able to offer businesses the best opportunity to get the best return off of their advertising expenses.  Businesses will now be able to claim their advertising on Grays Harbor Scanner as a business expense, where in the past it has been set up as a sponsorship only. 
So, how many people does ads reach you may be asking?   The advertising images are displayed on all news pages of our website and currently, we are reaching from 20,000 (min) - 80,000 unique views and reaches per month.  2016 total views was over 800,000 views total. The unique visitors fluctuates though based on how much news is out there that we can put out.  When we say viewers, that is one-time unique visits from one person or computer.  This would mean that those that had advertised with us on our page had their ad seen and displayed to up to 40,000 times per month or more 800,000 plus on return visits.  See the chart below for real statistics from 2016. 
It has been asked in the past, what advertisements will you allow?  Easy answer, it must follow the same morals that we present on the page and Facebook.  We will judge ad possibilities case by case. 
CLICK HERE TO SEE PRICING AND OPTIONS FOR ADVERTISING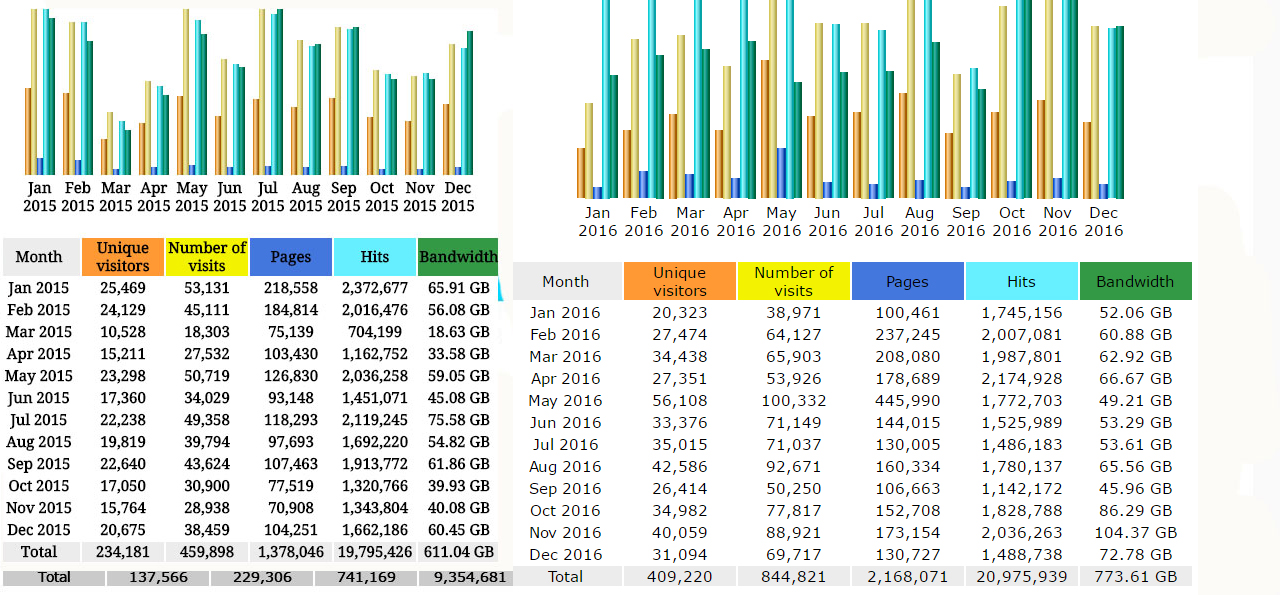 CLICK HERE TO SEE PRICING AND OPTIONS FOR ADVERTISING