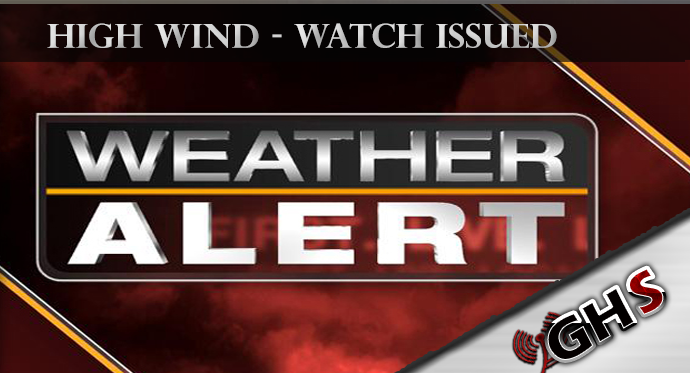 National Weather Service Seattle WA
346 AM PST Sun Nov 12 2017
...HIGH WIND WATCH IN EFFECT FROM LATE TONIGHT THROUGH MONDAY
AFTERNOON...
The National Weather Service in Seattle has issued a High Wind
Watch, which is in effect from late tonight through Monday
afternoon.
* WIND...SOUTHERLY WIND 25 TO 40 MPH WITH GUSTS TO 60 MPH
POSSIBLE.
* SOME AFFECTED LOCATIONS...CENTRAL AND NORTH COASTAL WASHINGTON
AND THE COMMUNITIES LIKE LA PUSH, FORKS, HOQUIAM, ABERDEEN,
WESTPORT, OCEAN SHORES.
* TIMING...THE STRONGEST WINDS WILL PROBABLY OCCUR MONDAYMORNING
THROUGH MONDAY MIDDAY.
* IMPACTS...FALLING TREES AND LIMBS, POWER OUTAGES, MINOR DAMAGE
TO STRUCTURES.
PRECAUTIONARY/PREPAREDNESS ACTIONS...
A High Wind Watch means there is the potential for a hazardous
high wind event. Sustained winds of at least 40 mph...or gusts of
58 mph or stronger may occur. Continue to monitor the latest
forecasts.
The National Weather Service has issued a High Wind Watch for Monday, November 13th, Wind gusts up to 60 MPH possible.
See the weather statement below.