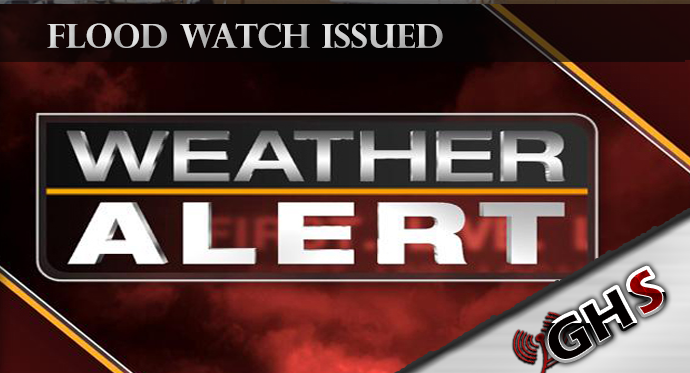 The National Weather Service in Seattle has issued a

* Flood Watch for portions of northwest Washington and west central Washington, including the following counties, in northwest Washington, Clallam, Grays Harbor, Jefferson, Kitsap, Mason, Skagit, and Whatcom. In west central Washington, King, Lewis, Pierce, Snohomish, and Thurston.

* From Saturday afternoon through Sunday afternoon

* Heavy rain is forecast to fall Saturday afternoon through Sunday afternoon. The period of heaviest rain will be Saturday night. Most models show the focus of rainfall will be in Cascades from about Stevens Pass southward, with less in the North Cascades and Olympics. However, past experience with these heavy rain events shows that models can easily misjudge where the rainfall eventually falls. There is a chance that heavy rain could spread to the northern Cascades and Olympics. The flood watch covers nearly every county of Western Washington.

* Minor flooding is forecast on most rivers from the Skykomish River southward, with a few rivers touching the moderate stage. Other rivers could flood. Urban and small stream flooding is also possible.

PRECAUTIONARY/PREPAREDNESS ACTIONS...

A Flood Watch means there is a potential for flooding based on current forecasts.

You should monitor later forecasts and be alert for possible Flood Warnings. Those living in areas prone to flooding should be prepared to take action should flooding develop.
After the winds and rain this week, we now have a flood watch - Flood watch in effect from Saturday afternoon through Sunday afternoon