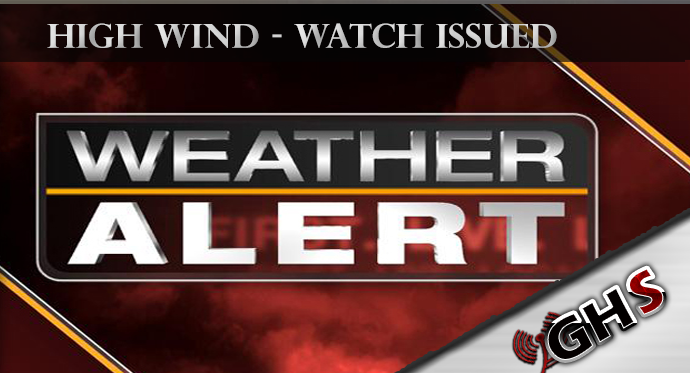 .HIGH WIND WATCH IN EFFECT FROM WEDNESDAY MORNING THROUGH
WEDNESDAY EVENING...
The National Weather Service in Seattle has issued a High Wind
Watch, which is in effect from Wednesday morning through
Wednesday evening.
* WIND...Southeast and south winds will increase Wednesday
morning and persist into early Wednesday evening. Sustained wind
speeds of 20 to 35 mph are possible, with gusts of 40 to 50
mph.
* SOME AFFECTED LOCATIONS...Westport, Ocean Shores, Hoquiam,
Kalaloch, La Push, Forks, Neah Bay.
* TIMING...Winds will increase Wednesday morning, peak on
Wednesday afternoon, then ease on Wednesday evening.
* IMPACTS...Winds of this magnitude can cause tree damage and
scattered power outages. This will be the first event of this
magnitude this season. Such events commonly bring more impacts
in terms of tree damage and power outages than the same wind
later in the season.
PRECAUTIONARY/PREPAREDNESS ACTIONS...
A High Wind Watch means there is the potential for a hazardous
wind event. Continue to monitor the latest forecasts.
The National Weather Service has sent out notice of a High Wind Watch for Wednesday, October 18th, 2017.