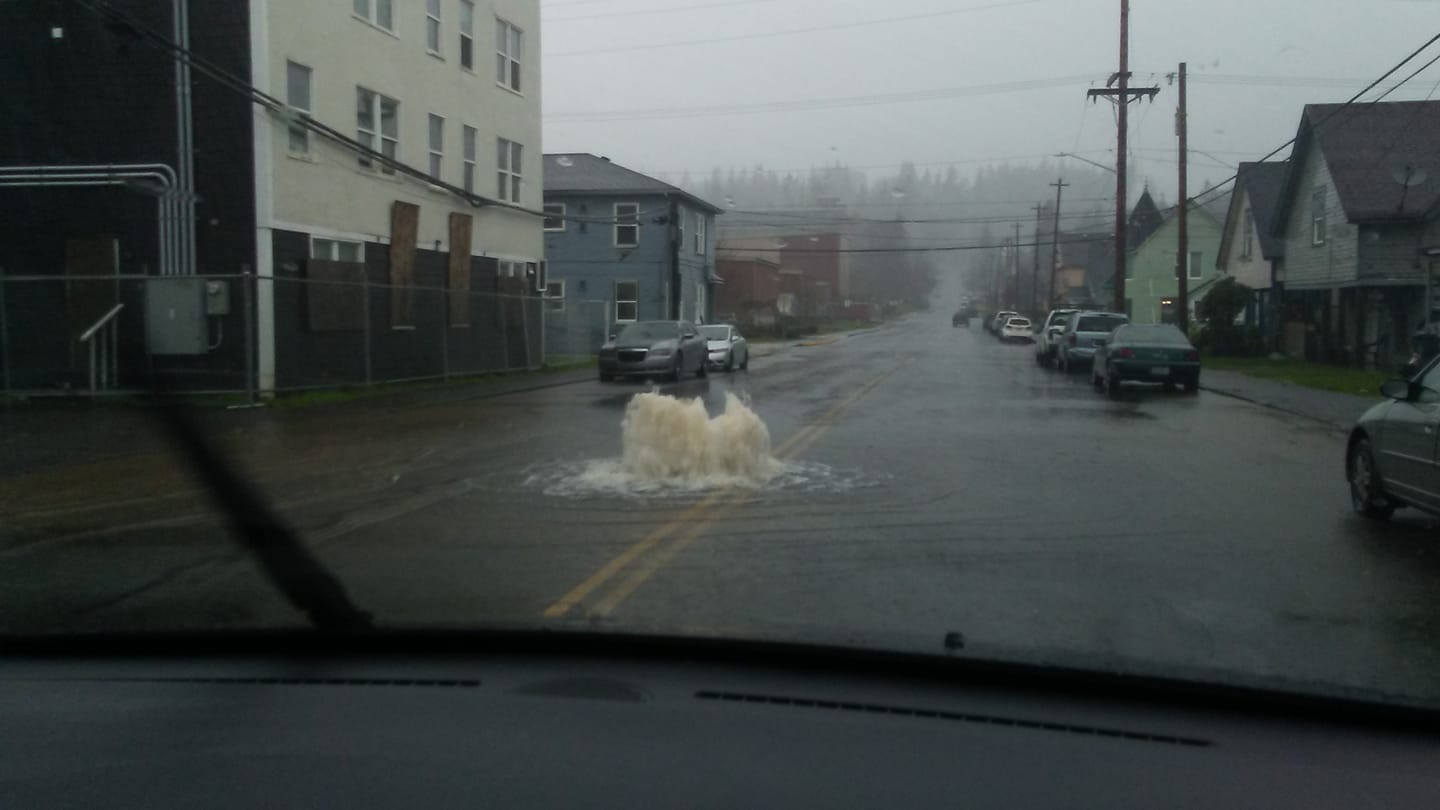 If you are trying to keep up with all of the weather alerts, warning and watches give up they are ever-changing. But if you want to give it a try we have a condensed broken down version of all of the alerts currently out Friday night 4:30pm
The Flood Warning continues for the following rivers in
Washington...

Chehalis River At Porter affecting Grays Harbor County


Showers will continue overnight but not affect the falling river
levels on the Chehalis River.
The Flood Warning continues for
The Chehalis River At Porter
* Until late tonight.
* At 2:45 PM Friday the stage was 47.8 feet.
* Flood stage is 48.0 feet.
* Fell below flood stage early this afternoon.
* No additional flooding is forecast.
* Forecast...The river fell below flood stage at 12:12 PM Friday and
will continue to fall. Flooding will continue in some areas until
the flood wave has completely passed downstream.
* Impact...At 46.0 feet, the Chehalis River in Grays Harbor County
will locally spill over its banks with shallow water on several
roads.
HIGH SURF WARNING IN EFFECT FROM 1 AM TO 4 PM PST SATURDAY.
A High Surf Warning indicates that dangerous, battering waves will pound the shoreline. This will result in life-threatening conditions.
Dangerously large breaking waves of 25 to 28 feet
expected in the surf zone.

* WHERE...North Coast and Central Coast.

* WHEN...From 1 AM to 4 PM PST Saturday.

* IMPACTS...Breaking waves can sweep people off jetties and docks, and into dangerous seas. Life-threatening swimming conditions and significant beach erosion can be expected.
WESTERN WASHINGTON WILL SEE A COLD WEATHER PATTERN SET UP ON SUNDAY AND THERE WILL BE A CHANCE OF LOWLAND SNOW INTO NEXT WEEK...

Cold air will be shifting south through British Columbia over the weekend. A weather system on Sunday will arrive as cold Fraser outflow develops. Precipitation should change to snow around Whatcom county and the San Juans on Sunday. Cold wind chill will develop and blowing snow with poor visibility will be possible into early next week in the Bellingham area and San Juans.

The cold air will spread south through the rest of Western Washington Sunday night. The leading edge of this cold air is called a modified arctic front. It is not unusual for snow to fall with this type of cold front as it moves south down the I-5 corridor. Snow amounts tend to be light with modified arctic fronts but falling temperatures can lead to icy roads after even light snowfall.

Another area that can see enhanced snowfall during Fraser outflow is around Port Angeles and along the Strait of Juan de Fuca. Cold air picks up moisture as it crosses the northern inland waters and snow falls in the northerly flow as it pushes into the north portion of the Olympics

Areas along the coast and across Southwest Washington will not avoid the cold snap developing early next week. A weather system moving into Oregon on Monday could affect southwest Washington.