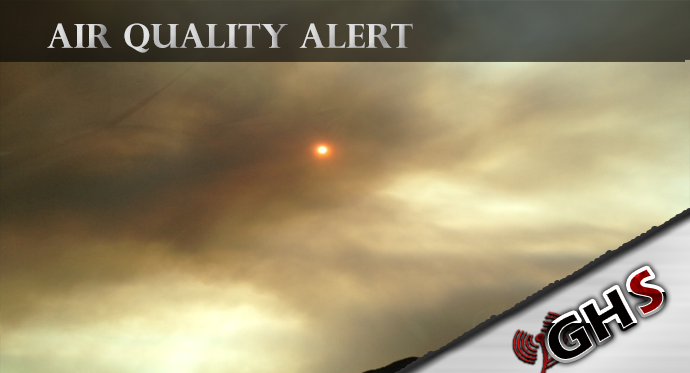 Special Weather Statement
National Weather Service Seattle WA
748 AM PDT Wed Aug 2 2017
AIR QUALITY ALERT
WASHINGTON DEPARTMENT OF ECOLOGY
THE WASHINGTON DEPARTMENT OF ECOLOGY HAS ISSUED AN AIR QUALITY
ALERT WHICH IS IN EFFECT UNTIL NOON THURSDAY.
THE SMOKE FROM WILDFIRES IN WASHINGTON AND BRITISH COLUMBIA HAS
ARRIVED. AIR QUALITY THIS MORNING ACROSS WESTERN WASHINGTON HAS
REACHED LOCALLY UNHEALTHY LEVELS. MOST AREAS HAVE AIR THAT IS IN
THE CATEGORY OF UNHEALTHY FOR SENSITIVE GROUPS. THE SENSOR IN
PORT ANGELES AT 7 AM THIS MORNING IS RECORDING VERY UNHEALTHY AIR.
CHILDREN AND THE ELDERLY AND ESPECIALLY THOSE PEOPLE WITH
RESPIRATORY ILLNESSES ARE THE MOST AT RISK OF SERIOUS HEALTH
EFFECTS AND SHOULD LIMIT OUTDOOR ACTIVITIES.
FOR MORE INFORMATION GO TO WASMOKE.BLOGSPOT.COM OR SPEAK
WITH YOUR PHYSICIAN.
As Grays Harbor Scanner posted last night after several questions asking if there were fires in Grays Harbor County creating the smoke haze we have an official weather alert statement from the Weather Service in Seattle.