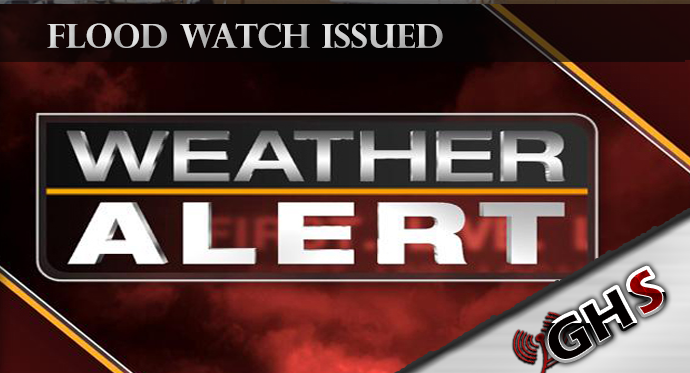 Format is from the National We ather Service
URGENT - IMMEDIATE BROADCAST REQUESTED
Flood Watch
National Weather Service Seattle WA
222 PM PST Mon Nov 20 2017
...FLOOD WATCH IN EFFECT FROM TUESDAY AFTERNOON THROUGH THURSDAY
AFTERNOON...
The National Weather Service in Seattle has issued a
* Flood Watch for portions of northwest Washington and west
central Washington, including the following counties, in
northwest Washington, Clallam, Grays Harbor, Jefferson, Mason,
Skagit, and Whatcom. In west central Washington, King, Lewis,
Pierce, Snohomish, and Thurston.
* From Tuesday afternoon through Thursday afternoon
* A couple of storm systems will produce a lot of rain, heavy at
times, over the Olympic and Cascade mountains Tuesday through
Wednesday. The first shot of rain Tuesday and Tuesday night will
produce 3 to 5 inches of rain over the mountains. The second
shot Wednesday and Wednesday night will produce 2 to 4 and a
half inches of rain. The snow level will be above 8000 feet
meaning for all but the highest peaks the precipitation will be
in the form of rain and not snow. With the double shot of rain
so close together, the accumulative affect could be enough
drive multiple rivers to flood.
* At this time, river models show whatever flooding does occur to
stay in the minor category. Potential rivers at risk are the
Nooksack, Skagit, Snoqualmie White and Skokomish Rivers as well
as others.
PRECAUTIONARY/PREPAREDNESS ACTIONS...
A Flood Watch means there is a potential for flooding based on
current forecasts.
This is to be expected, watch for flooding in our local areas and rivers. Not only the rivers watch for excessive water on the roadways as a result of this.