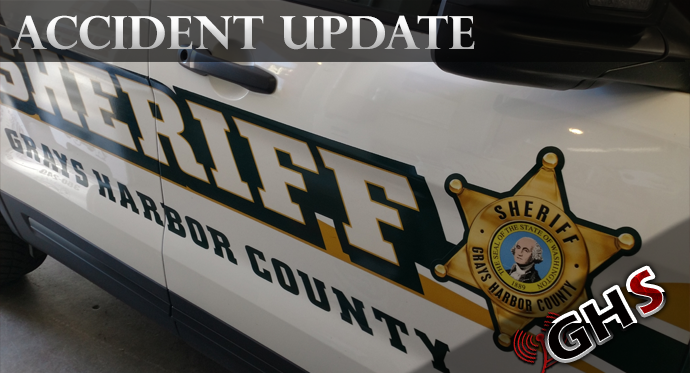 According to the Grays Harbor County Seriffs Office 2 18 year olds and 2 19 year olds were flown to Harborview in Seattle for their injuries following a single vehicle traffic incident on Ocean Beach Road Thursday.
On August 27th, 2020 at 1:38 P.M. Law and fire responded to a one-vehicle collision in the 500 boxes of Ocean beach Road outside of Hoquiam.
The vehicle (information on vehicle not released) was traveling south on Ocean Beach Road when it left the roadway and rolled multiple times.
The vehicle was occupied by two 18-year-old males and two 19-year-old males from Tacoma. One of the occupants was ejected from the vehicle and another occupant was trapped under the vehicle.
All four occupants sustained serious injuries and were airlifted to Harborview Medical Center for treatment.
As of 08-28-20 three of the occupants are listed as being in stable condition and one occupant is listed as being in critical condition.
After the initial investigation alcohol and drugs are not suspected, but speed does appear to be a factor in the collision.
The Sheriff's Office appreciates all of the agencies that responded to handle the incident. Responding units include, Hoquiam Police Department, Aberdeen Fire Department, Hoquiam Fire Department, Fire District 6 (N. Hoquiam), Fire District 7 (Copalis Beach), Fire District 8 (Pacific Beach), Fire District 16 (Copalis Crossing).