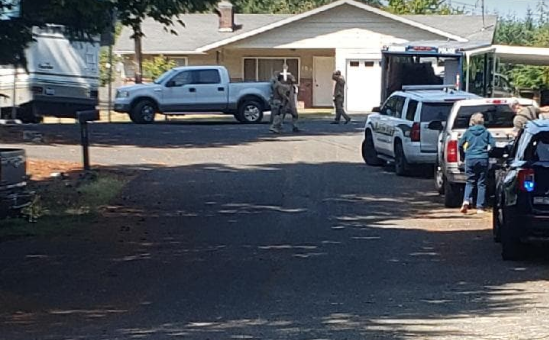 On August 13, 2020, the Grays Harbor Drug Task Force served three search warrants for alleged illegal drug sales in Elma, Washington. Officers from Elma PD, Aberdeen PD, Hoquiam PD, the Grays Harbor Sheriff's Office and Cosmopolis PD assisted.
The search warrants were a culmination of related ongoing investigations involving local methamphetamine and heroin distribution.
Three Elma women, two 35 years old and one 29 years old, are currently being held in the Grays Harbor County Jail on felony drug charges.
The residences searched were all within 1000 feet of a school or school bus stop. Designated "School Enhancement" areas are considered during sentencing if a person is found guilty of illegal drug sales near school areas. The residences were in the 200 block of East Main, the 100 block of South 16th and the 100 block of Evergreen Lane.
Significant amounts of heroin, methamphetamine and cash were seized during the investigation, as well as two vehicles alleged to have been used in the facilitation of drug trafficking.
The Drug Task Force, in collaboration with our local law enforcement partners, will continue to target mid-level drug traffickers because they profit from poisoning our communities and burdening our citizens into the spiral of addiction and criminal activity.
The Grays Harbor Drug Task Force consists of detectives from the Grays Harbor County Sheriff's Office, Aberdeen Police Department and Hoquiam Police Department.