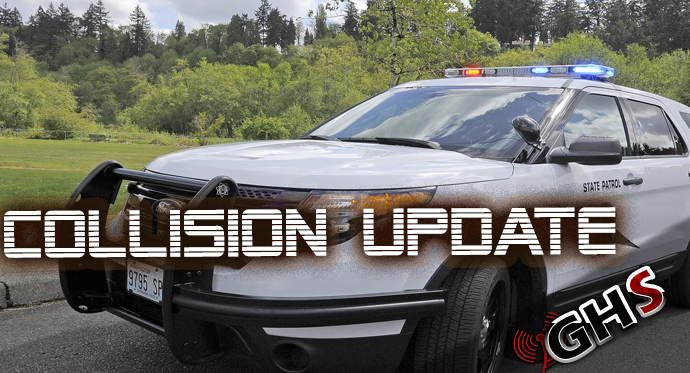 The Washington State Patrol says it is still looking for an aggressive driver that caused a hit and run collision Saturday evening on State Route 8 in Elma.

The incident occurred on State Route 8 just past the State Route 12 interchange going eastbound at 10:51 pm.

A lifted blue Chevrolet or GMC truck with 2 bicycles in the back going eastbound on State Route 8 was traveling behind a blue Toyota Corolla driven by a 25-year-old Chehalis man in the passing/fast lane (lane 2). The truck passed the vehicle using the right lane and pulled in front of the Corolla and slammed on their brakes. The Corolla then swerved to avoid the collision and over-corrected driving into the guardrail.

The truck fled the scene / failed to stop and the Washington State Patrol is looking for any information on the vehicle regarding the collision. If you have any information please contact Trooper Rabe at 360-470-0300 option 0.

The driver of the corolla was not injured, however the passenger a 24 year old Centralia woman was transported to Summit Pacific for injuries. The Corolla was marked totaled and towed from the scene.