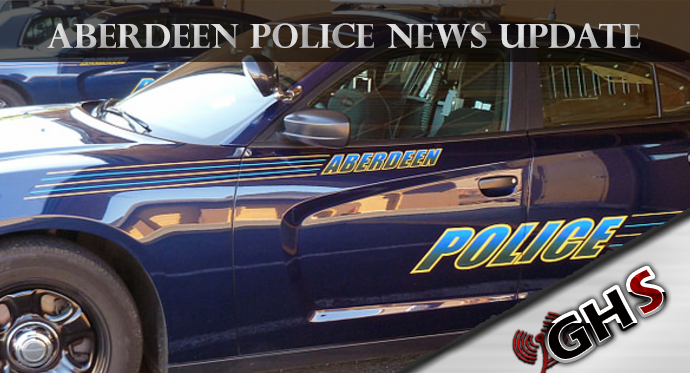 2 incidents over 2 days come to a close after victims of a burglary take the law into their own hands, and are sequentially arrested as well.
Here is what we have from the Aberdeen police Department.
On 11/8/17 about 1805 hours, Aberdeen Police Officers were dispatched to a report of a subject that was being detained by the homeowner for an alleged burglary that occurred the day before, located at 600 N. B Street in Aberdeen Wa. Upon arrival the officers observed a male sitting on the steps leading to the apartment with his hands behind his back and people standing around him. The subject was bleeding from the head with blood coming down his face.
Officers took the subject from the other people and called an aid car for treatment of the male. He was identified as Dale Peterson. He had his hand's zip tied behind his back. He related to the officers that he met the people that lived in this apartment through Offer Up and he was asked to come over by the guy he met. When he arrived, they accused him of being involved with a burglary that occurred at that location the day before.
The previous day, the residents came home and caught two suspects in the act of burglarizing their apartment. They chased them down and held them until the police arrived. The two suspects implicated Peterson as the person that sent them to the apartment to burglarize it. They were arrested and transported to jail awaiting arraignment.
Peterson advised that he was pistol-whipped, beaten with a bat, kicked and punched with his hand's zip tied behind his back. He advised officers that two of the men that beat him up were the ones standing out front of the residence. Peterson had the front of pistol barrel imprinted on his forehead with numerous cuts, contusions, and bumps on his face and head.
Officers on scene seized the residence as a crime scene and conducted a security search for officer safety. One of the residents was identified as Shelly Sowers. She told officers that there wasn't anyone in the house besides her. During the search, Officers located two suspects identified as Timothy Merrit, the other resident of the apartment and Shannon Tejano. They were detained by the Officers. Merrit was interviewed and told officers that his friend attacked Peterson and he tried to break it up. He denied any involvement in the assault. Merrit was identified as the person that pistol whipped Peterson and was arrested.
Aberdeen Detectives Weiss and Cox were called to the scene to take over the investigation. They interviewed numerous people and then served a search warrant on the premises. They recovered firearms and other evidence of the crime. The residents Sowers and Merritt were arrested and transported to jail. Another suspect, Shannon Tejano was arrested and transported to jail. The investigation is on-going at this time.