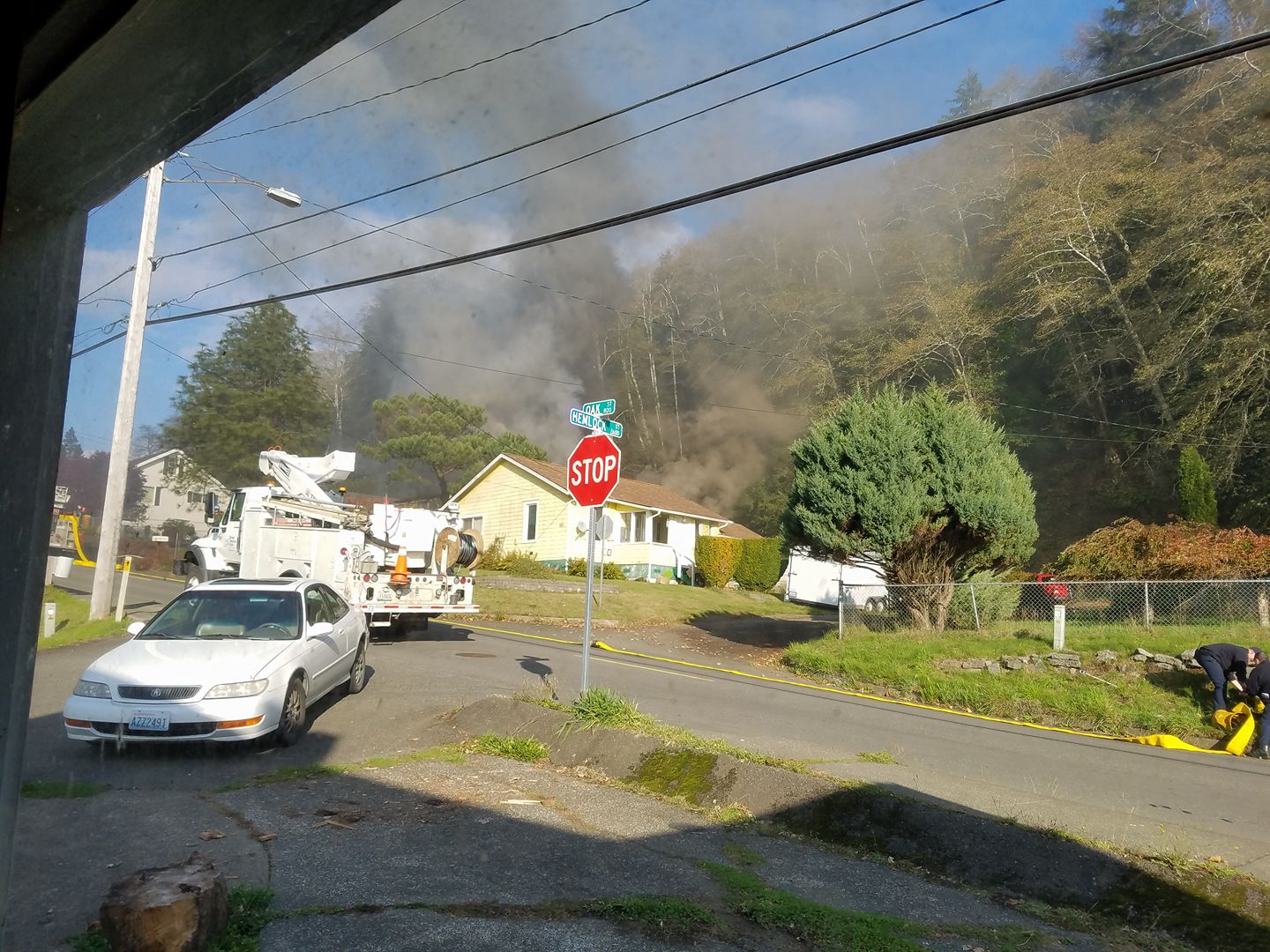 The Aberdeen Police Department has confirmed that yesterdays fire on Oak Street, leading up to the Hospital was a fatality.
On 11-6-17 about 1410 hours, Aberdeen Police Officers responded to 908 Oak Street to assist the Aberdeen Fire Department for a house fire at 908 Oak Street. This is the main road to Grays Harbor Community Hospital and it was blocked off for about 4 hours for the fire department to extinguish the fire and complete their investigation.
Aberdeen Police Detectives were called to the scene to assist with the investigation due to the apparent death of one of the residents of the home. After the initial assessment, the fire was determined to be an accidental fire, so the coroner's office was called to take over the scene. The coroner arrived and made arrangements for the deceased.
As of this morning, the Aberdeen Fire Department is still completing their investigation, but it still appears to be an accidental fire after they finished at the fire scene.
The coroner's office is still conducting their investigation and will release their information at the conclusion of the investigation.
Grays Harbor Coroner Lane Youmans said in brief update that the name of the victim from the fire on Oak Street in Aberdeen yesterday will not be released until they can confirm the identity. He added, "An autopsy has been scheduled for Thursday morning, and we should have the identification, as well as the cause of death after that time."