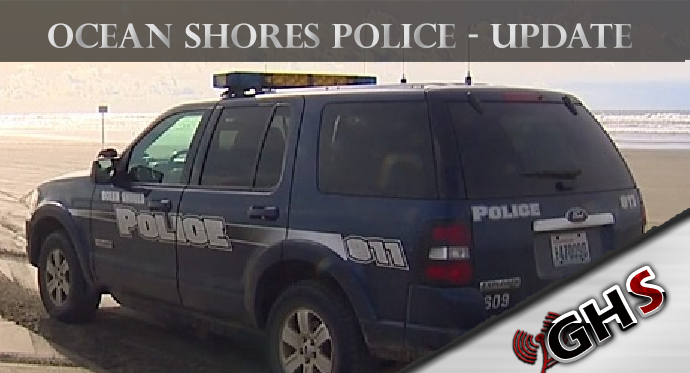 We have an update this Monday morning on an incident Grays Harbor Scanner first sent out as an alert Sunday night about a barricaded subject that had started out as a welfare check.
Here is what we have from the Ocean Shores Police Department.
A 45-year old Ocean Shores man was arrested for Assault 2 after he pulled a gun on a Police Officer. The officer fired his sidearm at the man, but neither the officer or the man was hurt.
At about 8:16 pm on October 29, an Ocean Shores Officer was dispatched to check the welfare of an Ocean Shores resident. The man's mother had called the Grays Harbor Crisis Clinic because her son had been sending her odd text messages that made her concerned for his safety. An employee of the Crisis Clinic then called the police.
When the officer went to the residence, the man pulled a handgun on the officer. The officer discharged his sidearm, and the man retreated into the house.
Officers from the Sheriff's Department, Hoquiam PD, Aberdeen PD and Montesano PD all responded to assist. The house was surrounded and the officers on scene talked to the man for a little over an hour before he agreed to step outside. He was then taken into custody.
As is standard practice in any officer-involved shooting, the officer has been placed on administrative leave. The Grays Harbor Sheriff's Department is handling the investigation into the shooting.