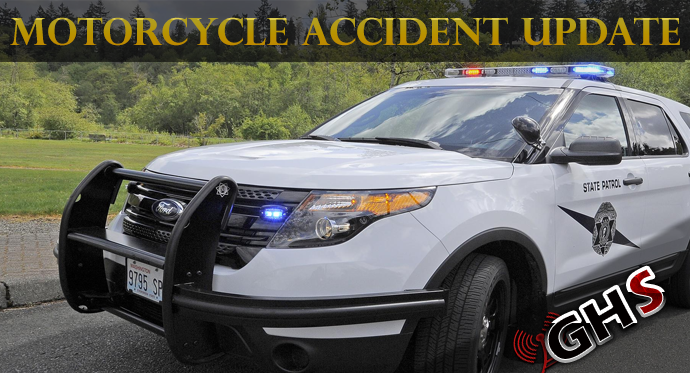 A 37-year-old Elma man was airlifted Wednesday morning after a collision between his motorcycle and a passenger vehicle just outside of Elma,
The accident occurred on Wednesday morning June 17th at 4:44 am on State Route 12 and Buswell Road (Baseball Park Outside of Town). The Elma man was riding on a 2005 Yamaha YZFR6 traveling westbound on SR 12 at a high rate of speed when he struck the rear of a 1996 Toyota Tacoma driven by a 69-year-old Tenino man and was ejected from the motorcycle.
According to the report and witness comments to GHS the Elma man was wearing his helmet at the time of the incident, and the report indicated that alcohol and or drugs were not a factor in this accident.
The 37-year-old was airlifted to Harborview, and the last report we had gotten from comments on GHS was that his vitals were stable on arrival. The cause of the accident has been determined by WSP to be reckless driving with Charges to the rider for reckless driving.