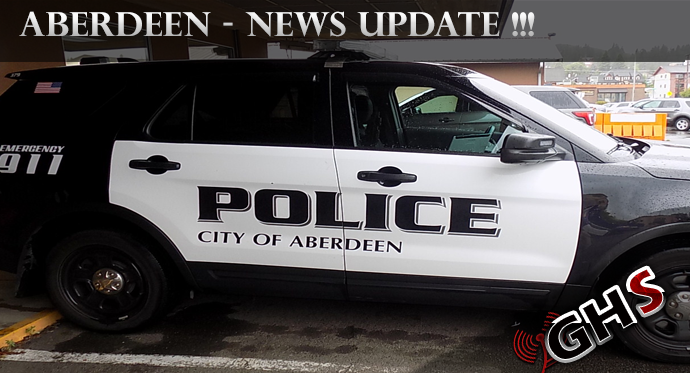 We have an update this evening to an incident that occured in Aberdeen this afternoon in a domestic situation argument that turned into a standoff, it was later discovered the suspect wasnt there and was tracked down after that discovery and arrested.
Here is what we have from Commander Dale Green
A 21-year-old Aberdeen resident is in custody this afternoon for Assault 2nd Degree/Domestic Violence. Around 11:21 AM, Aberdeen officers were dispatched to a report of a family member pointing a handgun at another family member. Officers arrived as the rest of the family had exited out of the house. Officers attempted contact with the suspect as it was believed he was still in the residence and armed. There was no response from the subject and the Aberdeen Regional Crisis Response Unit was activated. The Aberdeen CRU is comprised of Aberdeen, Hoquiam, Montesano and Cosmopolis Police Officers along with Deputies from the Grays Harbor County Sheriff's Office.
CRU Negotiators continued to attempt to contact the suspect with negative results. As CRU Operators were clearing the residence, CRU Negotiators were able to make text and eventual phone contact with the suspect. The suspect was located in Aberdeen, unarmed, in the 1400 block of Sumner Avenue. The suspect was arrested and subsequently transported to the Aberdeen Police Department where he was booked for Assault 2nd Degree/DV. Aberdeen Police Detectives processed the residence and additional charges may be forthcoming.