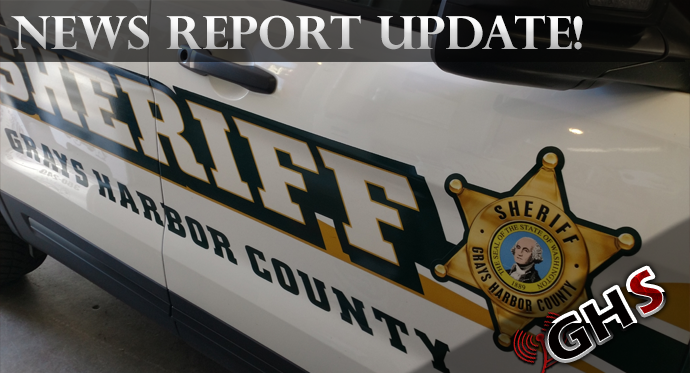 We have an update this morning to an alert that we sent out to our supporters yesterday via our GHScanner APP Push Alerts in regards to a man that was involved in a domestic argument outside of Elma carrying a machete
Undersheriff Brad Johannson says that on 02-05-20 deputies were dispatched to a reported domestic dispute between a man and woman in the 700 boxes of Elma-McCleary Road.
It was reported the female was crying and covered in mud and a male subject was reported to be carrying a machete.
Deputy Parris arrived in the area and located a man matching the suspect's description walking in the area he male was not carrying the machete at the time. The deputy attempted to stop the male to investigate the domestic dispute from a safe distance away as to where the man ignored the deputy's commands to stop and reached into his jacket and pulled out a machete.
The man held the machete over his head and initially ignored commands to drop the machete from the deputy who was giving him commands at gunpoint. The deputy was able to create even more distance between the suspect and himself. The suspect eventually dropped the machete.
The deputy was able to start a conversation with the suspect and attempted to get him away from the machete so he could be detained. The suspect started to go back to the machete and he was again ordered to stay away from the machete. Elma PD Officer Goffena arrived on scene to assist Deputy Parris.
As they attempted to detain the suspect he told them he had something else in his jacket and did not comply with their verbal commands.
The suspect reached inside his jacket and Officer Goffena discharged his Taser while Deputy Parris provided lethal cover with his firearm. The Taser was effective and they were able to take the man into custody without injury.
The 49-year-old Satsop man was placed under arrest for Obstructing a Law Enforcement Officer. The woman involved in the dispute was contacted and denied being assaulted and was not injured.