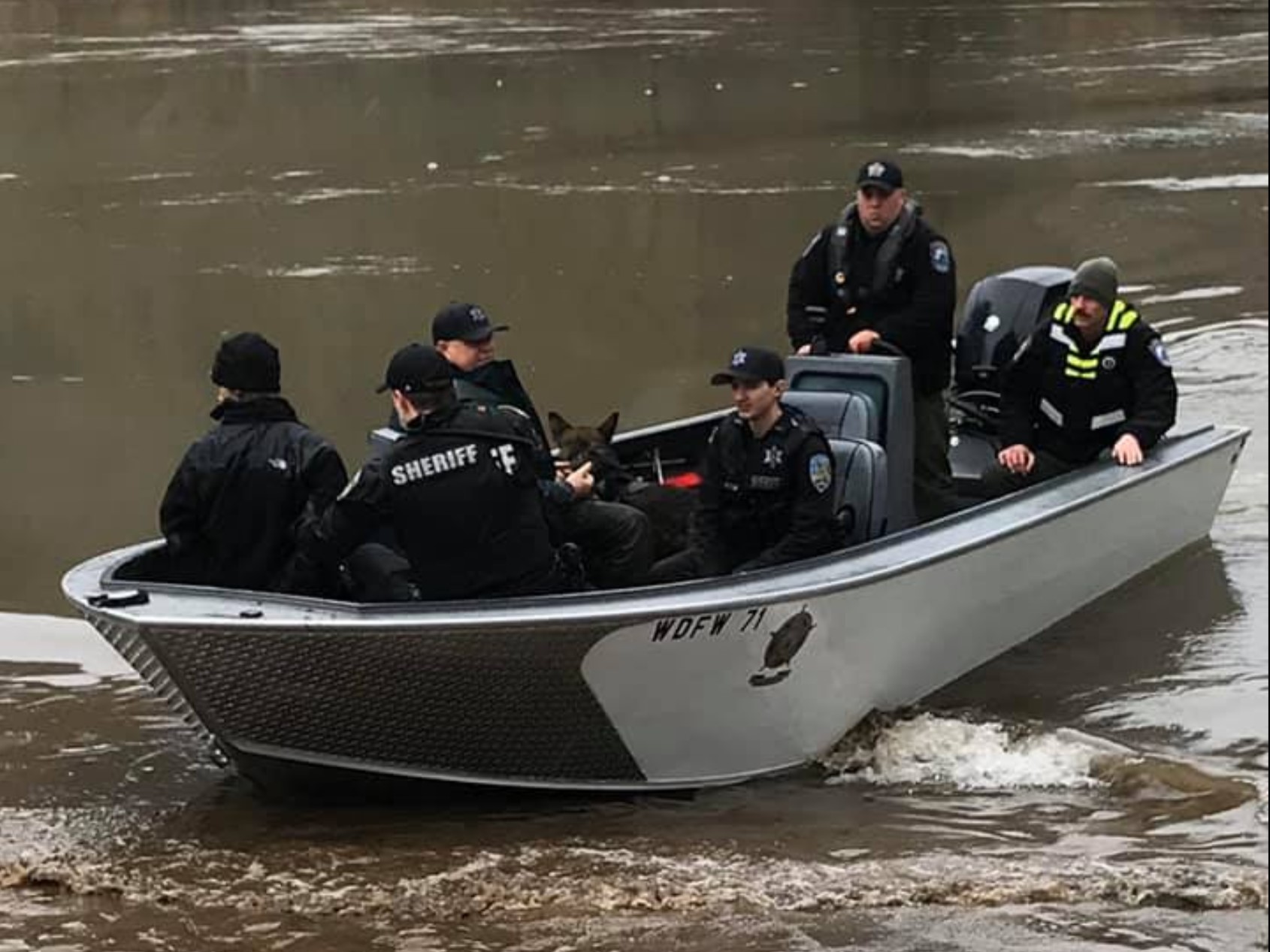 The Grays Harbor County Sheriffs Office says that a burglary Suspect who fled prior to officer's arrival Saturday morning from a residence off County Farm Road Montesano also had an explosive device in his backpack. The suspect was caught after an hour and a half search involving multiple agencies with the end result of being located by the County K9 and its handler.
Here is what we have from Undersheriff Brad Johannson this morning.
A 32-year-old Montesano man was arrested yesterday afternoon for burglary 1st degree, possession of an explosive device, assault 2nd degree, and unlawful possession of a firearm.
Deputies responded to a report of a burglary in progress at a residence on County Farm Rd in Montesano Saturday morning around 10:20 AM. Prior to their arrival, the suspect fled the scene and was last seen running towards the Wynoochee River.
Members of the Montesano Police Department and Washington Department of Fish and Wildlife responded and contained the area. Deputy Gay and K9 Max began a track of the suspect who was ultimently located in the Wynoochee River.
For the safety of the suspect and the responding officers, the Washington Department of Fish and wildlife officers launched their boat in an effort to assist in locating the suspect.
The suspect was located by K9 Max in the Wynoochee River. While attempting to apprehend the suspect, he pointed a gun at K9 Max.
During a search of the suspect's backpack after his arrest deputies located a suspected explosive device.
The Washington State Patrol bomb squad was called to the scene to properly dispose of the device.