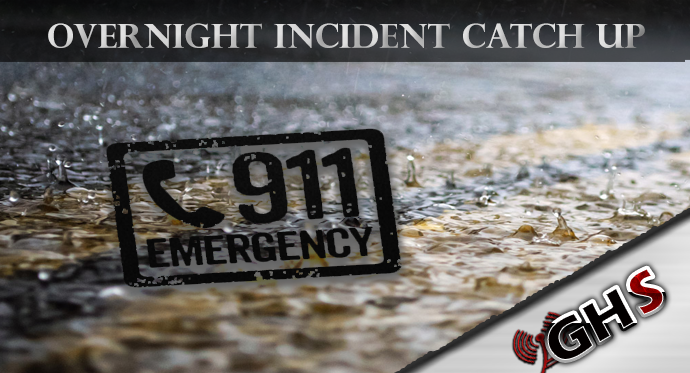 The original call came in as the garage stairs were on fire. An officer with the Elma police department first on scene advised that the garage was fully involved. The garage was attached to a 2 story residential structure and was a complete loss, with moderate damage to the residential portion of the home. Red Cross has been called for the family of the home and arrangements are being made for temporary shelter.
Volunteers and staff from Fire District 5, Elma Fire, McCleary Fire Department and Fire District 12 responded to assist in putting the fire out. The fire was out at 5:23 AM, and all units were clear at 6:54 AM.
The cause of the fire is still under investigation.
Grays Harbor Fire District 5 was dispatched to a structure fire on Twin Oaks Lane just outside of Elma on Tuesday morning October 17th at 3:46 AM. Twin Oaks Lane is next to the Elma Airport off Wenzel Slough Road.