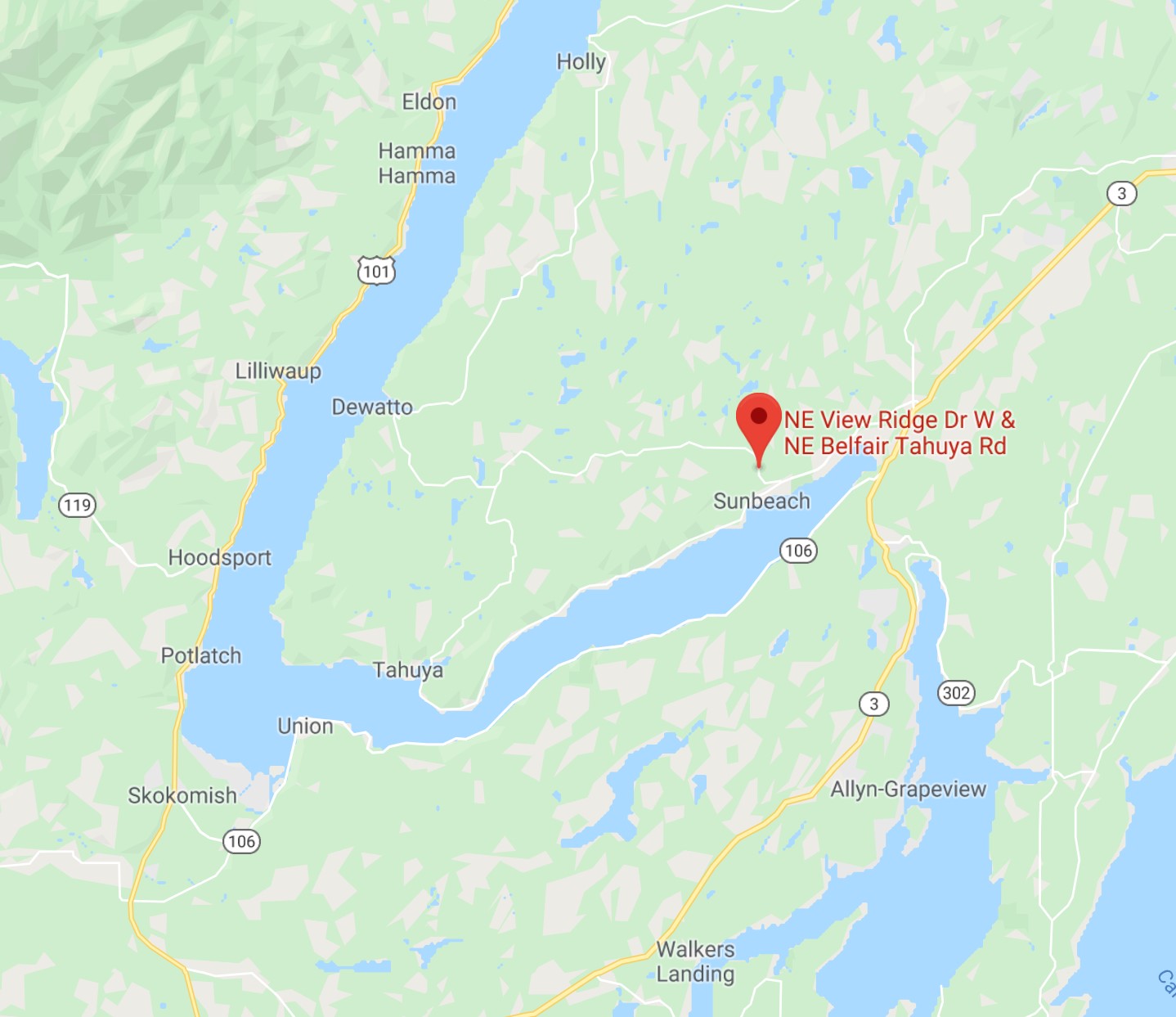 A sad story out of Mason County this morning as the Washington State Patrol says a 15-year-old and a 43-year-old was killed by a DUI driver Saturday evening before 5:00 pm
According to the report, a 51-year-old Belfair man driving a black 2013 Ford F350 was traveling along Belfair Tahuya Rd. in the westbound direction and crossed the center line colliding head-on with a 1998 Ford Ranger (green) driven by a 17-year-old Belfair teen.
In the Ford Ranger were 3 passengers a 43-year-old Belfair woman who was wearing her seatbelt and a 15-year-old Belfair teen who the report says was not wearing a seatbelt died at the scene. The driver of the Ranger (the 17-year-old) and another passenger a 20-year-old Belfair woman were airlifted to Harborview in Seattle.
The driver of the Ford 350 was not injured with Charges: Vehicular Homicide X2 Vehicle Assault X2. The WSP report indicates that drugs and or alcohol were involved.