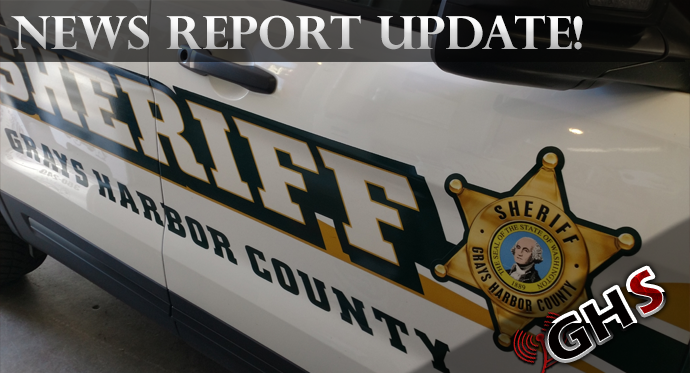 The Grays Harbor County Sheriffs Office released more details on the pursuit and accident that took place on Christmas eve December 24th around 2:45 pm that spanned Hoquiam and Aberdeen.
Undersheriff Brad Johansson said that on 12-24-19 at approximately 7:45 PM a deputy attempted to stop a vehicle driven by a 29-year-old Aberdeen resident that had outstanding felony warrants for his arrest on Lincoln Street in Hoquiam.
The suspect failed to yield and the deputy started pursuing the vehicle fleeing into the city of Aberdeen. Spike strips had been set up in Aberdeen to stop the suspect vehicle however the suspect changed directions prior to getting to the location of the spike strips.
The suspect's vehicle eventually struck the concrete jersey barrier in front of Five Star Ford and came to a stop. The suspect was taken into custody and was not injured during the collision. A female passenger was in the vehicle and was not injured in the collision.
Deputies continued the investigation and recovered a firearm which was believed to have been thrown out of the vehicle during the pursuit. A search warrant was served on the vehicle and deputies located suspected heroin, methamphetamine and ammunition. The case will be forwarded to the prosecutor for drug charges, felon in possession of a firearm and felony eluding.
The sheriff's office was assisted by Hoquiam PD, Aberdeen PD and the Washington State Patrol during the pursuit.