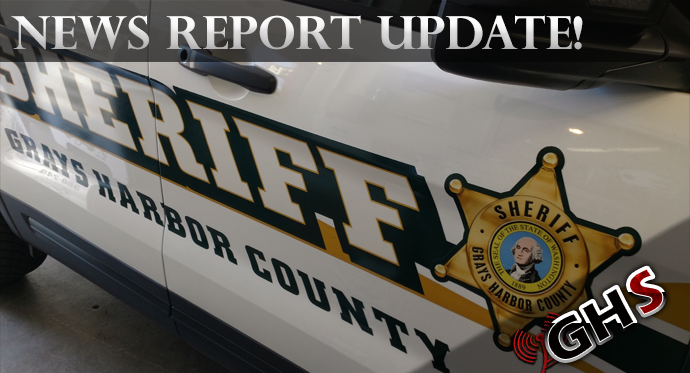 A 44-year-old Shelton woman is in custody for felony eluding after attempting to flee from a traffic stop by a Grays Harbor County deputy.
On 12-19-19 at approximately 12:01 AM the suspect vehicle failed to yield when a deputy attempted to stop the vehicle for a minor traffic violation on Main Street near 14th Street in Elma.
The deputy started to pursue the suspect and an Elma PD officer responded to assist. The vehicle fled on Wakefield Road and attempted to turn onto Lambert Road where it lost control and went off the road.
The deputy attempted to contact the driver in her vehicle that was stuck in the ditch. The suspect was able to free her vehicle from the ditch. She then rammed the Elma PD police car and the Sheriff's Office car after getting her vehicle out of the ditch.
Officers then pursued the vehicle on Lambert Road when the suspect attempted to turn onto Utility Lane the suspect lost control of the vehicle and left the road getting stuck after it went over a small embankment.
The suspect was taken into custody without incident at this point. The suspect had several outstanding warrants for her arrest. She was booked into jail for felony eluding and two counts of assault for ramming the patrol cars.