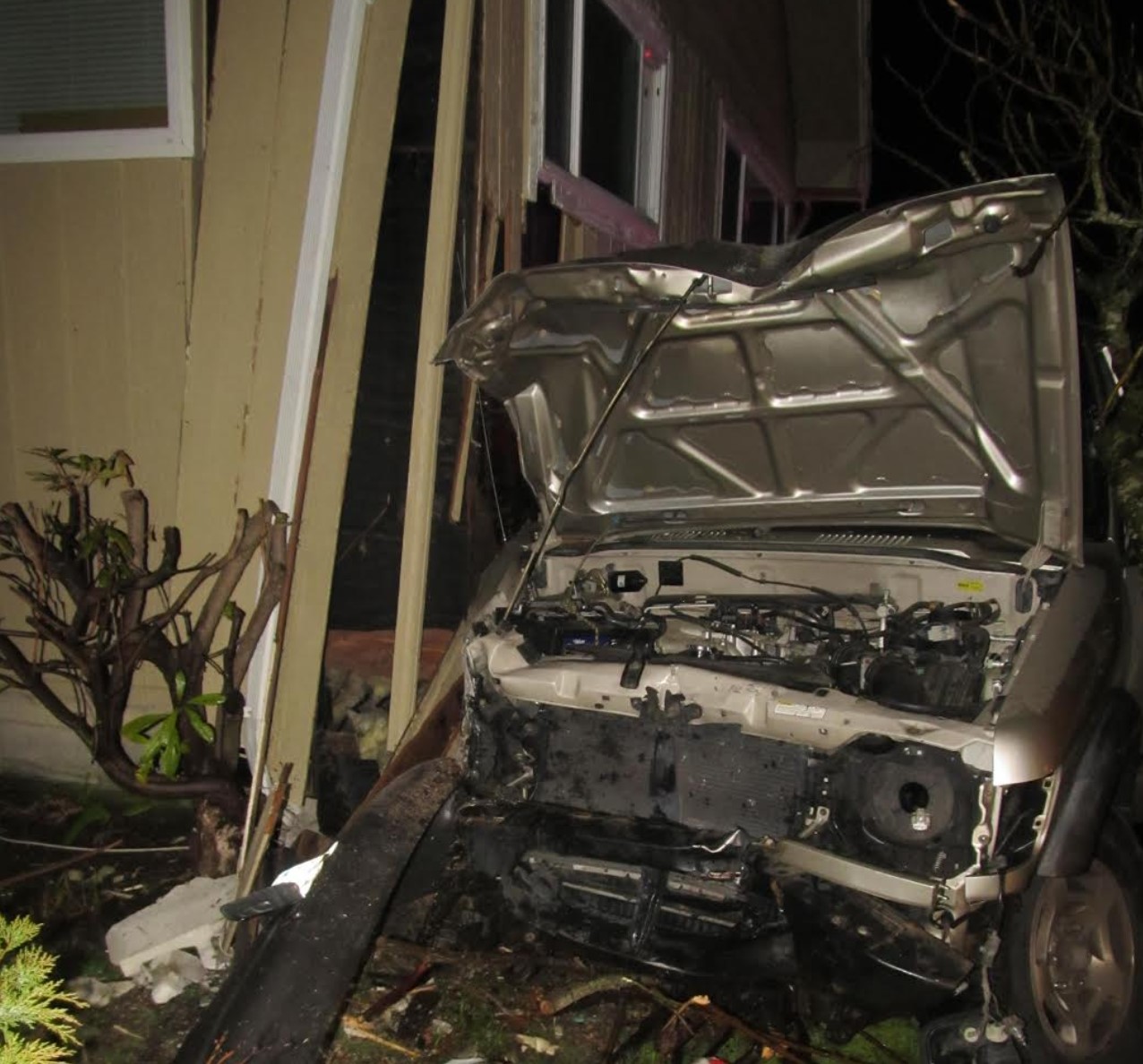 On 12-14-19 at 6:03 AM, Aberdeen Police Officers were dispatched to a report of a vehicle that drove into a house and knocked down a power pole in the area of the 500 block of North Alder Street.
Officers arrived a short time later and determined a 59 year old Hoquiam resident lost control of her Isuzu Trooper and left the roadway. The vehicle sheared off a city street light and continued through a yard and struck a home in that block. The house and vehicle sustained extensive damage. The residence was occupied, however, no one was in the room that was struck and no one was injured.
The driver potentially sustained minor injuries and was transported to the hospital for treatment. Based on the driver's behavior, an Aberdeen Police Officer sought a search warrant for the driver's blood and executed the warrant at the hospital. The driver was issued a citation for driving under the influence.