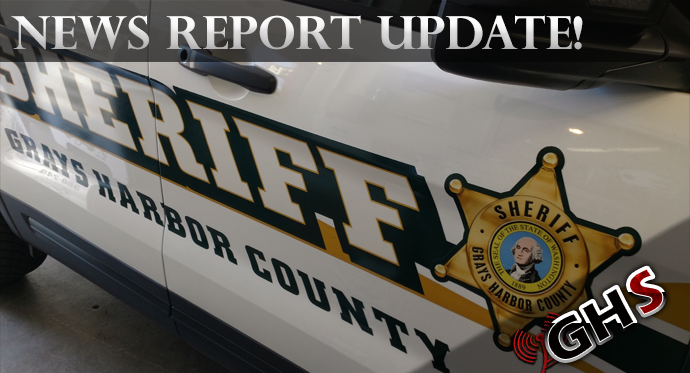 We just received an update on what appears to be a domestic-related shooting outside of McCleary on Wednesday evening from the Grays Harbor County Sheriffs Office. Here is what Undersheriff Brad Johansson had to say.
On 11-27-19 at approximately 9:25 PM the Sheriffs Office responded to a shooting that occurred in the 400 boxes of Elma-Hicklin Road West.
The reporting party a 60-year-old McCleary man advised that a 47-year-old male broke into the residence armed with a knife and a confrontation and struggle ensued. A 36-year-old female also at the residence who was also present retrieved a firearm and shot the suspect killing him.
The 36-year-old female who shot the suspect had a protection order against the attacker prohibiting him from contacting her.
Detectives from the Sheriffs office responded and served a search warrant at the residence. The investigation is ongoing but early indications appear the shooting was in self-defense. No arrests were made at this time.