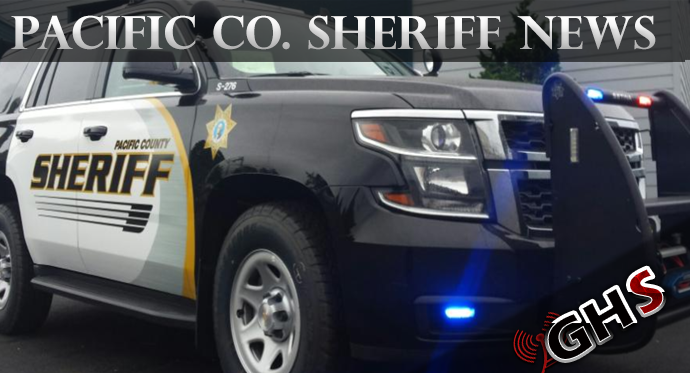 According to the Pacific County Sheriffs Office, an earlier argument in Ocean Park on Thursday, November 7th turned into an incident with one person shot being said in self-defense where officers found several inconsistencies with that claim.
Here is what we have from the Pacific County Sheriffs Office.
Ocean Park, WA. – On November 7th at about 4:50 PM, deputies were dispatched to the 2100 block of 282nd Street in reference to a report that a man had been shot. The caller reporting the incident explained that the victim had been shot in his groin area. The person who shot the man also called to report the incident and was remaining at the scene.
Upon arrival at the scene, deputies observed the gunshot victim lying in the road receiving medical aid from a bystander. Deputies contacted the man who was the suspected shooter and identified him as Delano M. Thomas, age 50 of Ocean Park. Thomas told deputies that he had shot the victim because he felt threatened by him because the victim had charged at him with a collapsible baton.
Thomas explained that the handgun that he used was secured in the trunk of his vehicle. Deputies seized the handgun. Thomas explained that the incident started over an argument that had occurred earlier in the day.
After further investigation and examination at the scene to include witness interviews, deputies concluded that the gunshot victim had been in possession of a collapsible baton but hadn't brandished it. Evidence collected at the scene also indicated several inconsistencies with Thomas's account of what had occurred.
Thomas was arrested and booked into the Pacific County Jail for the charges of Assault in the 1st degree, and Unlawful Possession of a Firearm. Thomas is a convicted felon and ineligible to possess firearms. The victim of the shooting was transferred to a hospital and is expected to recover.