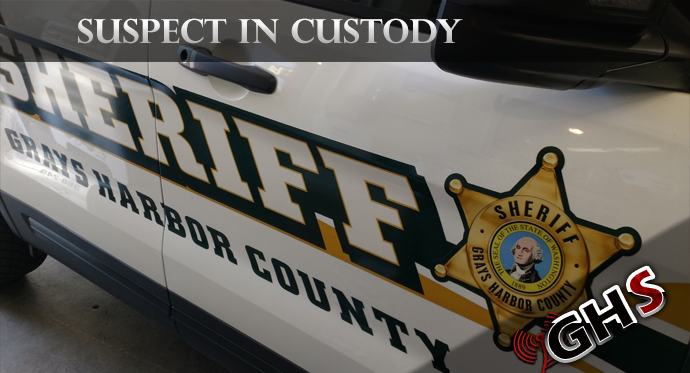 No injuries were reported and a suspect is in custody this morning after a domestic argument outside of McCleary took place on the evening of October 30th. The suspect reportedly had been in an argument with family and shots were fired as he shot at a vehicle on the property.
Here is more on this from Undersheriff Brad Johansson
On October 30th at approximately 5:50 PM the sheriff's office responded to a report of a domestic dispute in the 200 boxes of Sand Creek Road.
It was reported that a male suspect may have fired a gun at the victims who were sitting in a vehicle at the location. The victims were not injured and left the area.
Neighbors in the area had been evacuated while law enforcement was attempting to locate the suspect. The suspect's location was unknown. The regional Critical Response Unit responded to the scene to assist.
At approximately 1:15 AM the suspect surrendered to the Crisis Response Unit.
The unit consists of law enforcement from Aberdeen Pd, Hoquiam PD, Montesano PD, Cosmopolis PD and the Grays Harbor Sheriffs Office. Washington State Patrol Troopers and the WSP aviation unit assisted in the investigation as well.
The suspect was booked into the Grays Harbor County jail for Assault 1st Domestic Violence.